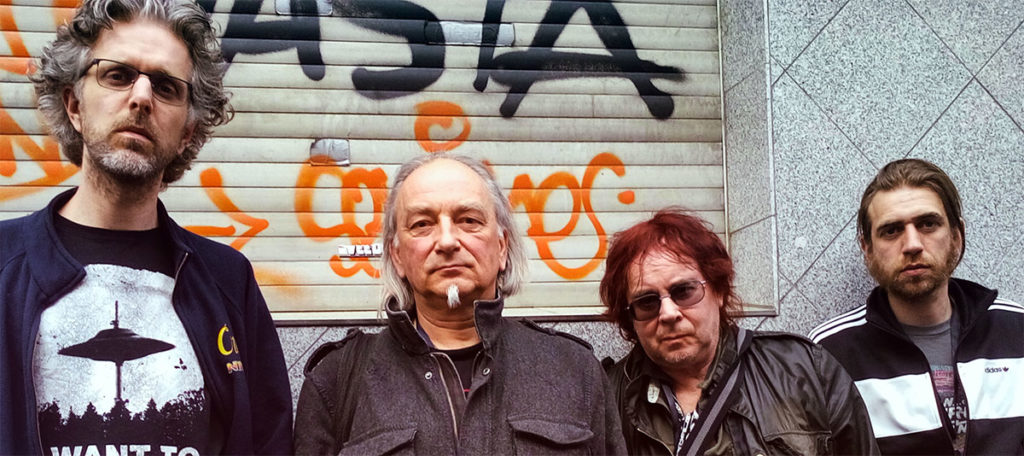 Current line-up
Edward Ka-Spel- Founding member
1980-present
a.k.a.- D'Archangel, The Prophet Qa-Sepel, Che Banana
main vocals, lyrics, keyboards, synthesizers, broken things, devices, gadgets, interference, the BBC World Service and premonitions
Phil Knight – Founding member
1980-present
a.k.a.- Philharmonix, The Silverman
keyboards, synthesizers, soundscapes, electronic devices, gadgets, technology,bicycle wheels, exotic sounds
Erik Drost
2003-2006, 2010-present
Guitar- acoustic, electric, bass and Hawaiian
Erik's other musical enterprises are:
1997-present (dormant): Tändsticksfabrik
1999-2001: Girlfriends (the band that actually got him into the Pink Dots. The Girlfriends record "Geert" was released with Beta-Lactam Ring Records)
2010-present: Dustbombers (his current side project, website at: thedustbombers.nl)
2005-present: recording studio with Petra Randewijk
Erik's Photography Flickr page
Joep Hendrikx

2014-present
electronics, effects
Raymond Steeg
1991-1994, 2000-present
Mixing and engineering mastah, onstage processing, sonic solutions, problem solver extraordinaire.
During his hiatus from the Dots in the 90's, Raymond worked with Hawkwind. He has also worked with Porcupine Tree, Pretty Things, Arthur Brown, David Gilmoure and many others.
---
Former Members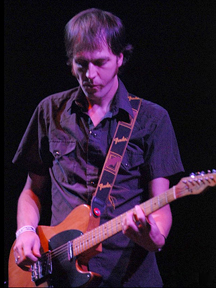 Martijn de Kleer
1991-1996, 2000-2002, 2006-2009
Guitar- acoustic and electric,Violin, Banjo, Drums, Bass, Fuzz Bass, Tympani, Exotic Percussion
Martijn filled in for Bob Pistoor when he passed away.  He also invited Ryan Moore to Holland to record "Shadow Weaver".
https://myspace.com/martijndekleer
http://www.klankreiziger.nl/
http://www.beansprouts.nl/
photo: Bill Ellison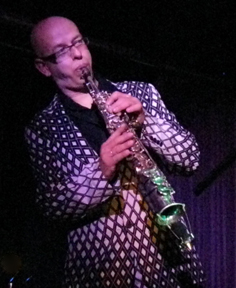 Niels Van Hoorn
1989-2009
a.k.a.- Niels van Hoornblower
Saxophones, Flute, Bass Flute, Bass Clarinet, Woodwinds, Steiner-Parker
Niels is the one who wore loud, eccentric suits and shot light beams from his sax while walking the crowd, a trademark of sorts.  He was also their tour driver.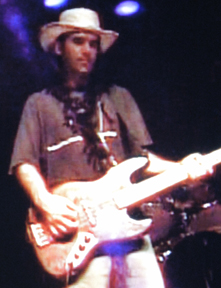 Ryan Moore
1992-2001
Bass, Drums, Percussion, Sound Processing
http://twilightcircus.com
https://soundcloud.com/twilight-circus
http://twilightcircus.bandcamp.com
interview with irieites.de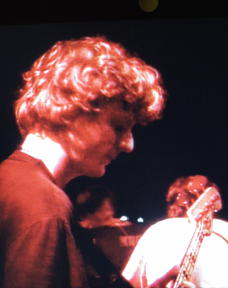 Edwin von Trippenhof
1997-2001
a.k.a.- Atwin, Edwin Van Wanrooij, Edwin von Trippenhof, Van Wanrooi
Guitar, Bass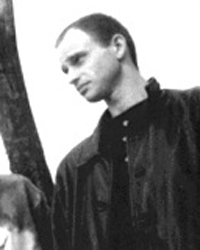 Frank Verschuuren
1996-2000
Sound Engineer
Originally from Holland, Frank currently lives and works as a freelance and employed pro audio tech in Los Angeles.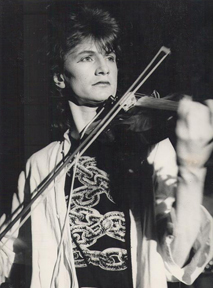 Patrick Q. Wright
1982-1989, 1992 (guest on Malachai)
a.k.a.- Patrick Q. Paganini
violins, viola, mandolin, keyboards (esp. Asylum), piano (The Lovers), lyrics, vocals, drum programming
He sang on The Hill and This Could be the End from the album Asylum.  Patrick has occasionally made special guest appearances with the Dots at their gigs over the years, including in Tel Aviv, June 2013.  This performance can be seen on their DVD The More it Changes.  Most recently, he has collaborated with Edward Ka-Spel and Amanda Palmer for the album I Can Spin A Rainbow, and the US and European spring 2017 tour.

Vincent Hoedt
1992 (Shadow Weaver)
Sound Engineer
Also: Mentor to Raymond Steeg
Bob Pistoor
1989-1991
a.k.a.- Father Pastorius
Guitar, Sitaar, Bass
Sadly, he passed away in 1992 from cancer.
Hans Meyer
1986-1991
Sound Processing, Saxophone
Hans introduced the band to Niels Van Hoorn.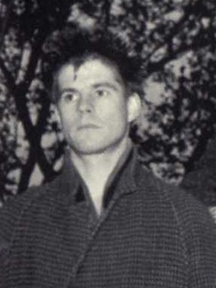 Jason Salmon
1986-1988, 1991
a.k.a.- Percii Pylchardd
Bass Guitar, Percussion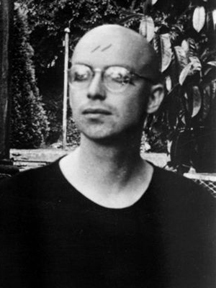 Graham Whitehead
1986-1988
a.k.a- Adantacathar, I
Piano, Synthesizers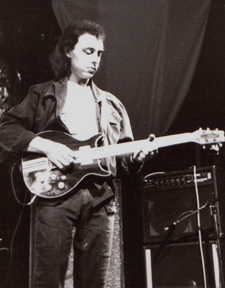 Barry Gray
1982-1988
a.k.a.- Stret Majest, Stret Majest Alarme
Guitars (acoustic and electric), composing and drum programming
Julia Niblock Waller
1985 (Asylum)
a.k.a.- Poison Barbarella
Bass, Keyboards, vocals
Roland Calloway
1981-1984
a.k.a- Rolls Anotherone, Pruumpte Juste
Bass Guitar, keyboards, Suste Glox
Pat Bermingham
1983-1984
Engineer
Patrick White
1981 – 1984
a.k.a.- Armin Blisss, Pazklah Zzappp
Live sound engineer, occasional percussion and guitar
Also: original person in charge of Edward's "cracks", Married to April Iliffe White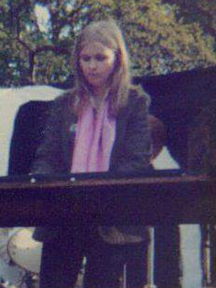 April Iliffe- Founding Member
1980-1984
a.k.a.- Aradia, May B. Irma Mazed, Sybil Strange-Cargo
now April White, married to Patrick White
Keyboardist, occasional vocals
one of the 3 founding members of the Legendary Pink Dots
Keith Thompson
1982-1983
Drums, Percussion, Vocals
Sally Graves
1982-1983
Flute, Vocals, Poetry
Also: band logistics, flatmate of Edward Ka-Spel's
Michael Marshall
1982
a.k.a. M 019, Mick Marshall
Guitar
Michael is currently in a band called HT-Fib with Patrick White.
http://www.reverbnation.com/htfib
Tony Johnson
1981-1982
a.k.a.- Rik Chevrolet
Guitars
---
Guests, collaborators and other involved people
Amanda Palmer

2017
of The Dresden Dolls, performance artist, singer, songwriter, pianist, author
Amanda collaborated with Edward and former member Patrick Q Wright on the album I Can Spin A Rainbow.  She has previously toured with Edward in the 2000s and they performed together for the Brainwaves Festival in 2006.
website
Anita Hammer

2014
Fractal art (LPD website, Taos Hum LP, and the C.P 16-18 and C.P 3-4 cd-r editions)
Philippe Petit
2014
electronics; collaborator with Edward Ka-Spel on Are You Receiving Us, Planet Earth?!
a self-described musical travel-agent.
Randall Frazier
2013-
collaborator (A Star Too Far)
He toured with LPD in late 2013 (US) and early 2014 (Europe) as Orbit Service. A collaboration with The Dots during their European tour, A Star Too Far, yielded a full length CD. He did production and booking for 11 years at The Walnut Room in Denver CO.  He is currently production manager and talent buyer at Ophelia's, does booking for Globe Hall as well as mixing, mastering and production work from his studio, helmet room recordings.
http://orbitservice.bandcamp.com/
Wesley Young
2013
samples and synthesis, cover art
A visual artist and also the founder and proprietor of a collective abstract underground sound project known as Behavior. He collaborated with Edward Ka-Spel and Jesse Peper on the album Deciduous Flux
Mark Spybey
2011
drums, organ (farfisa) on side A; piano on side B on a 7″ record The Bowles Given

He also collaborated with Niels van Hoorn on the 2002 release called De Klaverland Klompen Voetbal Club.
Mark Spybey is currently working under the monikers of Dead Voices on Air and Propeller. Mark is a former member of the influential British band Zoviet France and the much-talked about industrial act Download (along with cEvin Key of Skinny Puppy). He had also collaborated with many seminal artists and bands such as Jarboe, Can, Not Breathing, James Plotkin and Pigface. He also collaborated with Mick Harris and Ambre on the Threesome series.
Un Festin Sagital
2008
Band from Santiago, Chile.  They improvised and performed together with Edward and Phil, who went to Chile at the end of their 2008 US tour.  The eventual result was A Ripple On The Richter Scale.
Martin Heuser
2008
classical pianist on Ulkomaalaiset 1 and 2
Alena Boykova
2006-
keyboards (A Silver Thread on Your Children Placate You…), photography for album covers.
She has collaborated with Edward on projects including Red Sky at Night and Ulkomaalaiset 1 and 2. She has also appeared on some of Edward Ka-Spel's solo albums.
Jesse Peper
2006 –
Samples, Dischordian Howlings, Glitches, Synthesis, cover art
Visual artist and collaborator with Edward Ka-Spel and Wesley Young on the album Deciduous Flux.  His art has graced the covers of many Beta Lactam Ring releases by Edward Ka-Spel, The Silverman, and The Legendary Pink Dots' album The French Collection.
Astrid Mutsaars

2006
percussion (Don't Get Me Wrong on Your Children Placate You…), album cover art
Also videoclips of LPD/EK/SM: here.
Christoph Heeman
1989-2005
Collaborated with Edward and Phil, along with Andreas Martin and Elke Skelter, on the project Mimir.  Also the founding member of H.N.A.S.
Andreas Martin
1989-2005
Collaborated with Edward and Phil, along with Christoph Heeman and Elke Skelter, on the project Mimir.  Member of HNAS from Melchior through the end, permanent member of Mimir, and infrequent member of Mirror. Older brother of Christoph Heemann.
Nicoletta Stephanz
1998- 2003 (appx.)
theremin
She occasionally joined the LPDs for live performances.  She can be seen on The Eye Volume 834 DVD, and heard on The Greenhouse Effect and An Unlikely Event.  She has also performed solo under the name Coven of One.
Nienke
1997
voice (Sterre on Hallway of the Gods)
Calyxx
1997
little voice (The Saucers are Coming on Hallway of the Gods)
Edward and Elke's son
Elke Puecker
late 80's- mid 90's
a.k.a.- Lady Loop, Elke Skelter, El Kabong
keyboards, electronics, album and tape covers for several LPD and EKS solo releases
Ex-wife of Edward Ka-Spel.  She appeared on several Edward Ka-Spel solo releases and collaborated with him on projects including DNA le Draw D-Kee and Mimir.
Steven Stapleton
1992
a.k.a. Babs Santini
exotic devices and production (Malachai- Shadow Weaver Pt. 2)
Steve Stapleton also did the album covers for Shadow Weaver and Malachai, the 2 CD set ofChemical Playschool Volumes 3 & 4, and Tear Garden's To Be an Angel Blind, the Crippled Soul Divide.
Marie
1991
(Maria Dimension)
Marylou Busch
1988
a.k.a. Lady Sunshine
guest vocals (The Lovers, Any Day Now)
Marylou worked for VPRO radio in Holland and was a key figure in getting the band gigs in Holland and Europe.
Tony Copier
1988
hired drummer (Any Day Now)
cEvin Key
1986-
collaborator (The Tear Garden), drums (9 Lives to Wonder- cd), film maker (9 Lives to Wonder- dvd)
Originally a Dots fan and pen pal with Edward, he served as the sound engineer for Edward's first three solo shows in Vancouver back in 1986.  While Edward was there, they worked together and recorded what became the first Tear Garden EP, The Center Bullet. Subsequent recordings by The Tear Garden included other members of Skinny Puppy and The LPDs.
Amongst many other things, Key was the founding member of Skinny Puppy and Download.  He currently operates Subconscious Communications, "a California-based record label, musician collective, remix team, 32-track digital studio and analogue synthesizer collection".
http://www.subconsciousrecords.com/
Hero Wouters
1985
tapes, effects and keyboards on Edward Ka-Spel's solo performance(s) including an appearance at The Paradiso, Tegentonen Festival in Amsterdam (Angelus Obscuros)
website
Bianca Wouters
1985
lady voice on Edward Ka-Spel's solo performance(s) including an appearance at The Paradiso, Tegentonen Festival in Amsterdam (Angelus Obscuros)
Lily Ak
1984
Guest vocal (The Tower)
Ignit Bekken
1984
Guest (Faces in the Fire)
Ignit worked with Mary Lou at Spleen radio show, co-owner of Ding Dong records
Mark "Thrasher"
1980
drummer for one appearance