During the Dots' 2016 US tour, Edward made regular posts on Facebook about the shows they played and the journey itself.  Below is a compilation of his posts during that time.
Sept 12
I guess the Tour begins here. Heathrow Terminal 3. As usual I didn't beat the security Randomiser and they swabbed the empty packet of Starbucks Colombian ( a free latte guaranteed when I present it but I'll probably forget).Im prepared….ancient 70s artsy movies on a USB stick, World muting headphones and a T-shirt from Kamchatka with Cyrillic writing giving me the perfect excuse to mumble in fake Russian if Im feeling a bit unsociable. 15 hours to Portland , via Seattle, if all goes to plan.See ya tomorrow, hopefully.
---
Sept 13
Day Two.Jet lag…well, not right now but at 4am the flight came back to haunt me. Seattle Airport is easily the WORST transportation hub I ever endured. Missed the connecting fight; somehow kept my patience as unspeakable rude morons in uniforms shouted at tired passengers in the interim security check (yes , you go through TRANSIT security at Seattle). That endless snake of people desperate to get through passport control remided me of Chinese New Year, but far less joyful/colourful. Still, my mood is good and Im ready for Portland on a sunny day.
---
Sept 14
DAY THREE.Time to slow down a bit, smell the flowers…and brother Chris showed us this magical place.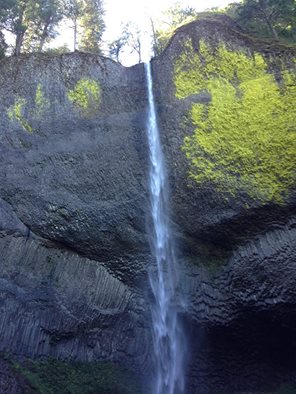 Image may contain: tree, plant, outdoor, nature and water
---
Sept 15
DAY FOUR was intense.A tour within a tour, many miles covered and all of them in Portland as we collected shipments and essentials for the big voyage coming up. The evening was heartwarming as a string of friends helped us assemble "Chemical Playschool's latest chapters and Randall's beautiful new Orbit Service CD.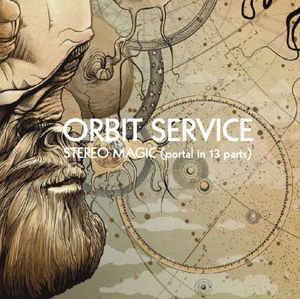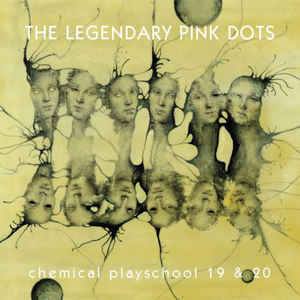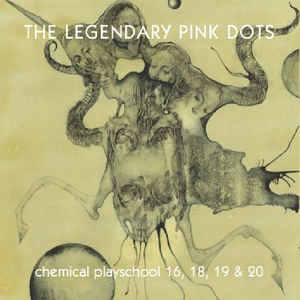 Im just stunned by the beauty and care that went into these releases – just absolutely awesome, Chris! Tonight we're at Doug Fir..the first show.I confess , a little nervous.
---
Sept 16
A BIG thank you to all who came to the Doug Fir in Portland last night for the first show of the Tour. Opening a tour is always tough..mistakes are inevitable , nerves are stretched but this wonderful crowd felt like long lost friends as they gave us wings for the occasion.Tonight we're in Seattle at Chop Suey…love to see you
there.
---
Sept 17
DAY FIVE.The Green Room at the Chop Suey in Seattle is small but it has this astonishing armchair. You don't sit in it , you submit yourself to it ,allow it to simply take control. Armageddon could have been going on ,but I would slept through…Two hours ,maybe more and when it was showtime and the moment to wake up , I had to double check the Planet I was on…..but I loved Seattle show , and savoured every second of it. Today we drive to Boise where they have famous potatoes.
---
Sept 18
DAY SIX. Just woken up in Boise after the long haul through Washington State and Eastern Oregon.Nothing much out there except the occasional eagle and the odd fly trying to sneak into our van (we always show him/her/it the window). Five hours to Salt Lake City and an appointment at the Metro Club.See some of you tonight.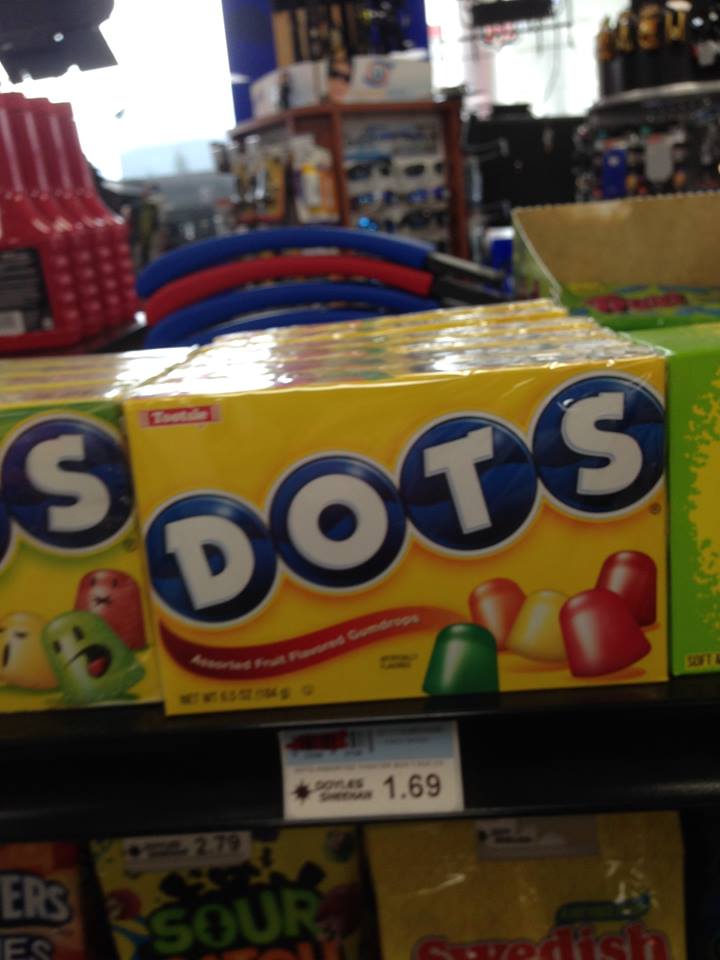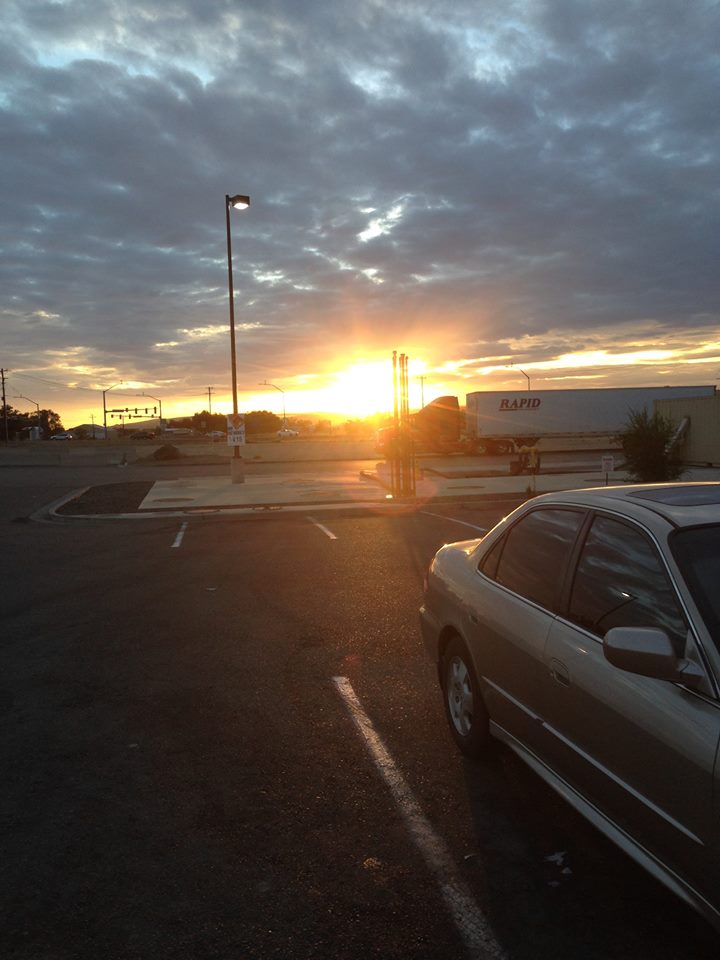 ---
Sept 19
DAY 7. Woke up to the sound of trains. Haunting , beautiful…although I felt a little differently last night when we were held at a red light to allow 2 of them to pass in different directions.The second one was THREE MILES LONG ! Still, a fine night in Salt Lake City at a truly hospitable venue (The Metro).Lots of love and joy in the air and we can never have enough of that.
---
Sept 20
DAY 8.You can't really fathom just how big North America is until you've crossed the Rockys from Salt Lake to Denver. Maybe 10 hours in that van ,gasping at the astonishing scenery ,and catching up on a damn fine book (I finished "This Is Supposed To be a Record Label " by my old friend Frans yesterday and strongly recommend this marvellous read).Lying down now.The Marquis Theatre in Denver tonight…HAS to be special.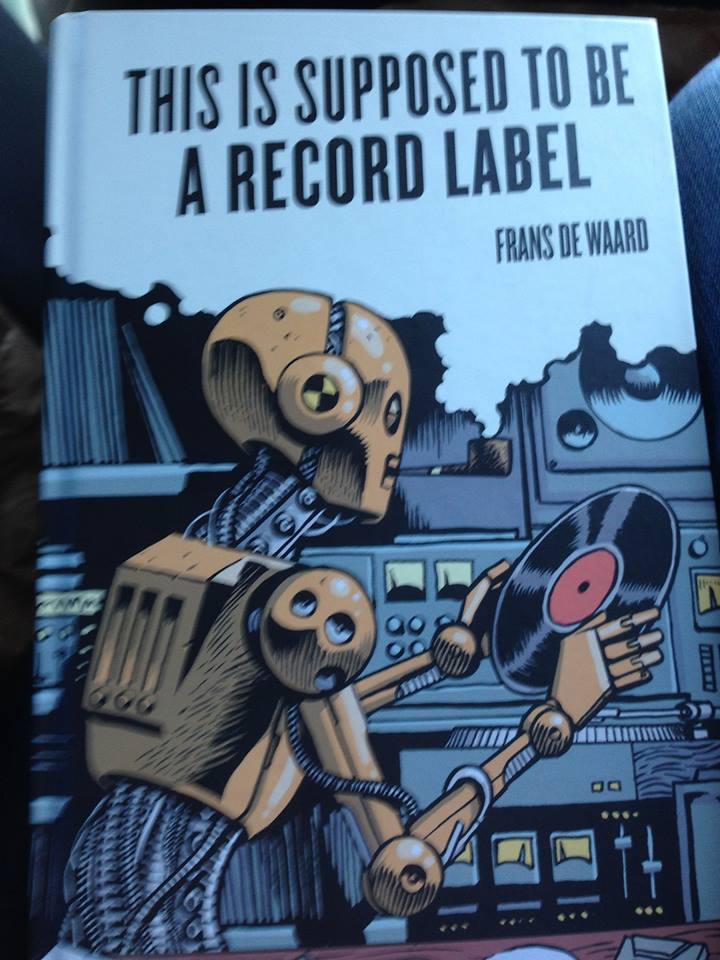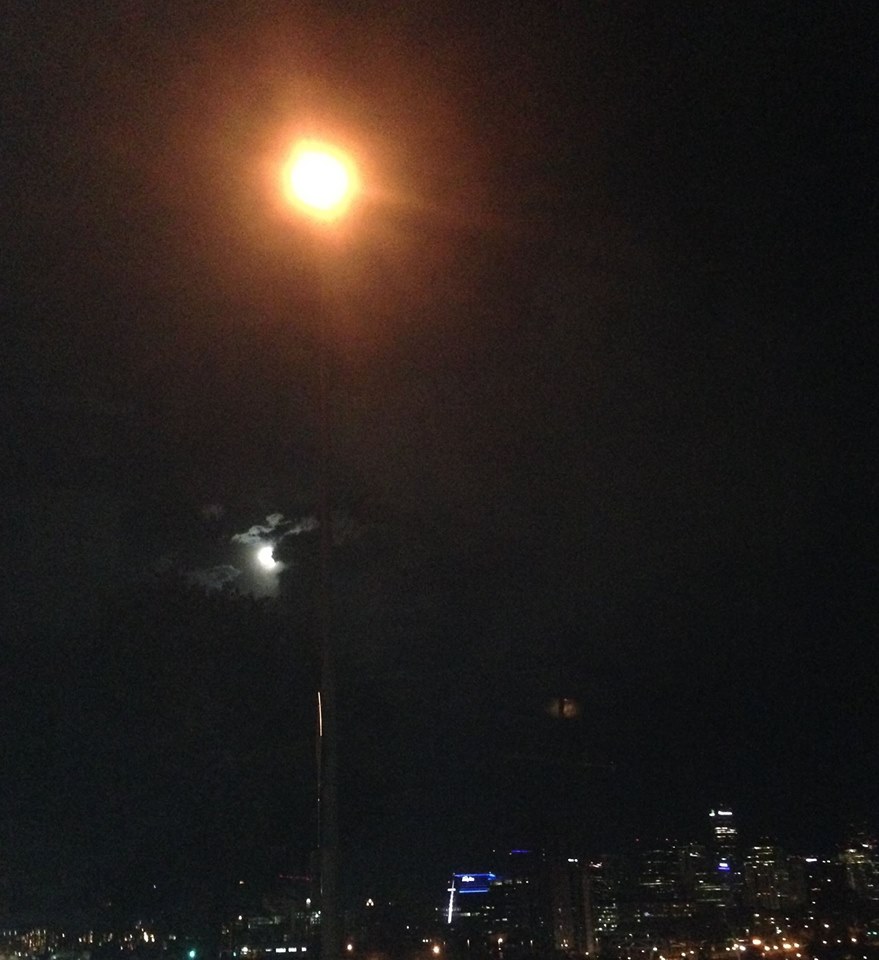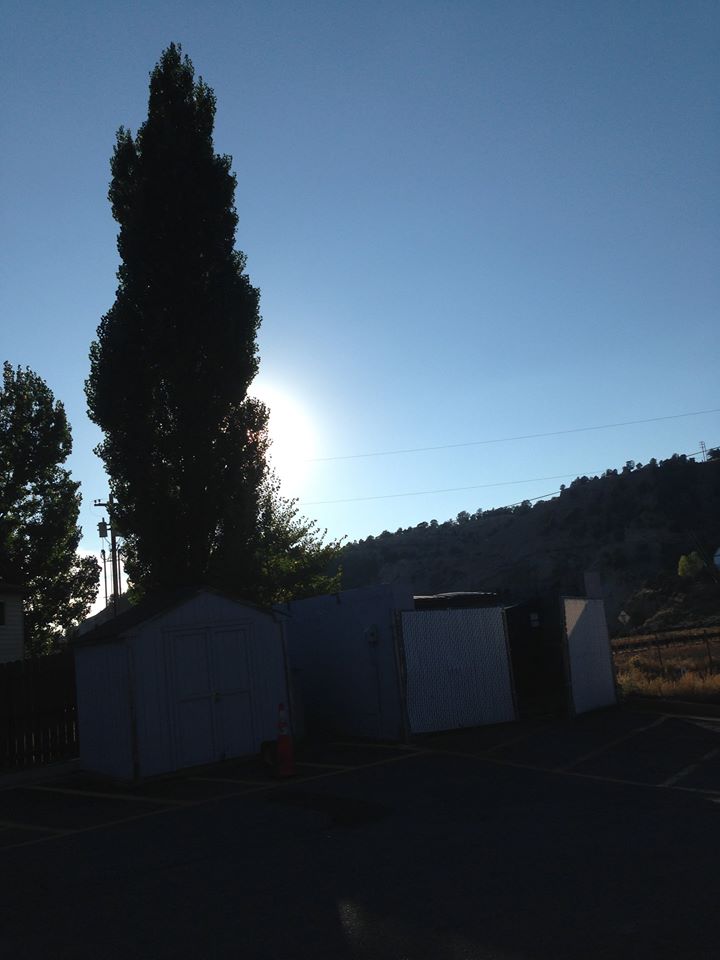 ---
Sept 21
DAY 9. Denver to Kansas.I asked people at the show last night what to expect on the drive."It's flat" said one, "It's boring" said another.In fact I'll be happy if it's simply uneventful as we're playing there tonight at the Record Bar.We'll make a pledge here and now that it will not be flat or boring. 10 hours to Kansas (sigh).
---
Sept 22
DAY 10.Our estimation of the drive from Denver to Kansas proved to be accurate.10 hours. How peculiar…I mean there's NOTHING THERE! i'm kidding… I actually find that emptiness a borderline religious experience.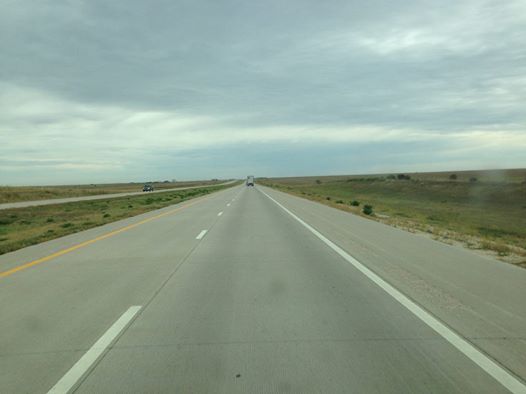 The good souls at The Record Bar were wonderfully hospitable and, despite the tiredness, I think we rose to the occasion.Today we turn left towards Minneapolis.
---
Sept 23
DAY 11.I think we're in Ottawanna ,maybe I spelled this incorrectly.Still it means a mellow hour-long cruise into Minneapolis for tonight's show at Turf.Im also celebrating my first full night's sleep for maybe MONTHS…it's a bit like a reward.So Northwards we go to one of my favourite cities in the US.
---
Sept 24
DAY 12 began in a hotel lobby in Eau Claire ,Wisconsin at 2.30 am as a kind but distressed receptionist timidly explained that her predecessor had sold our reserved rooms. It seems Eau Claire was the place to be as she valiantly tried to save us from a night on the floor or squeezed together into single beds in an establishment that was close to being sold out. A true "Spinal Tap " moment (or 40 minutes in this case).Still we got there in the end. And a bigTHANK YOU to the good souls who turned out for us in rainy Minneapolis last night. Chicago here we come..see you at Subterranean….
---
Sept 25
DAY 13.Still a little woozy as I emerge from a deep sleep following my favourite show so far.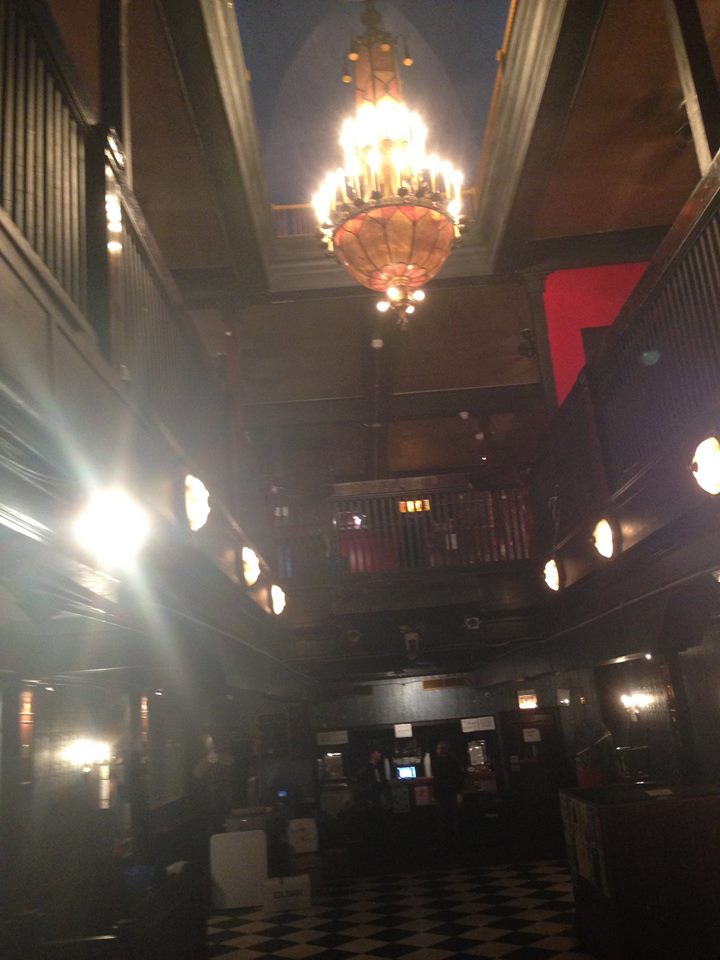 Subterranean in Chicago is wonderful venue dating back to the 1920s when it was a notorious brothel . It derived it's name from its underground tunnels which were used by guilty politicians and businessmen to escape during the prohibition era. It was an inspiring location for us to let loose , and a big thank you to the good team there who treated us so well..Next stop – Detroit!
---
Sept 26
DAY 14. Finally made it back to Detroit for a night that will stay with me. There's a warmth to the people in this city that always galvanises us ,pushes us to new heights. Today we enter Canada,if they'll let us in, that is….
DAY 14 AND A HALF.The Pink Dots , Orbit Service and Blue -eyes have entered CANADA. We are coming for your maple syrup.
---
Sept 27
DAY 15.  Scarborough, Ontario.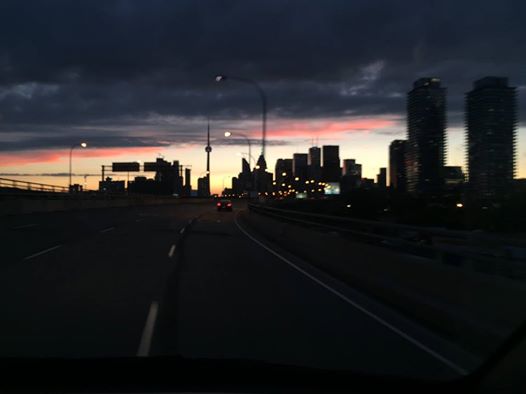 A sweet little motel on the edge of Toronto which saved us after being screwed over by Priceline (never will use them again).  Still, we're in good spirits.  After a curry ,an attempt was made to listen to the famous debate as it happened…I think I managed 3 minutes before passing out.  Toronto tonight at The Horseshoe Tavern..see ya later.
---
Sept 28
DAY 16.Such a fine evening at the legendary Horseshoe Tavern last night . The sheer sense of joy and positivity from the Toronto audience lifted us and convinced me yet again that it's good to be human despite the misery perpetrated across the planet by our so-called great "leaders".On to Montreal today…a bientot.
DAY EVE OF THE NUMBER WHICH SHALL NOT BE PRINTED. True to form, we found that our show in Northampton will be starting at 7.15 pm…Truly odd. In fact we need to be physically OUT of the place by 9.15 pm…As a result we'd be delighted to meet all the good souls who turn up outside at The Dotzmobile.
---
Sept 29
DAY 18 minus 1.The Pink Dots always felt a special connection with the city of Montreal since we first heard the cry of "Champignons!" from a wild audience back in 1989. We heard it again last night . An emotional evening ,meeting friends who go back with us over decades.A big thank you to Paget who always treats us so well in the shows he arranges for us. Back to the US today and The Iron Horse in Northampton MA for what seems like an absurdly early show.
---
Sept 30
DAY 18.The Iron Horse in Northampton MA is a sweet venue and the good souls who turned up so early for what felt like a matinees show were warm and truly supportive. However when it comes to receiving smaller bands from exotic places, the Iron House sadly mutates into The Greedy Goat. They seemed obsessed with watching Brother Chris like a hawk so they could claim 20% of all he sold while offering the band an absolute minimum for the show itself. Only one course of action possible in that scenario….Chris took his wares to the street ,and the good folks of Northampton followed. Karma.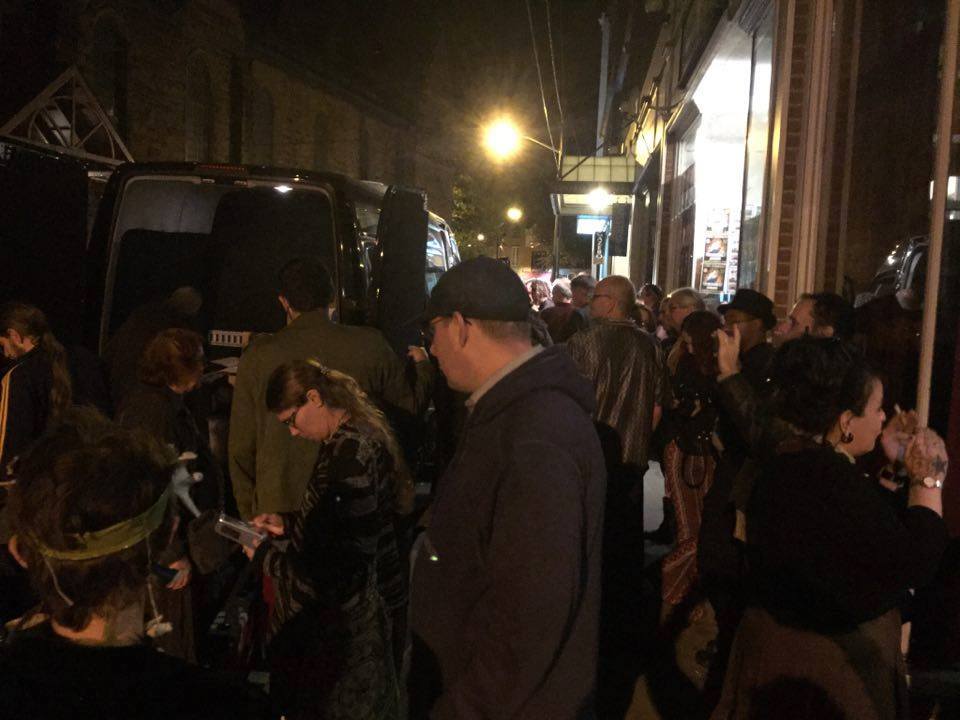 ---
Oct 1
DAY 19. Much time was spent in a laundromat in Hartford ,Connecticut and the merry travelling band left this establishment with mile-wide grins before ploughing on through the rain to New York. I've lost count how many times The Dots played at The Knitting Factory. It's a wonderful venue, and the hospitality and friendliness is First Class.Thanks to all who came.Now for Pittsburgh…..it's still raining.
---
Oct 2
DAY 20.Hit the halfway mark in Pittsburgh and I'd like to thank my Guardian Angel for making this post possible. While soundchecking on that tiny crowded stage , I lost my footing , fell and brought this computer , my keyboard and the plank on the stand crashing to the floor. Normally the computer would have been on- strangely I'd kept it closed until the last moment . It was one of those horrendous moments where time slows down…sickeningly. Just so you can experience the full impact.
There's a small bruise on my leg…but hell, Im fine with that.
---
Oct 3
DAY 21.Philadelphia. Our sixth show in as many days was a delight. The good people at the Boot & Saddle Club treated us well and the turnout on a Sunday Night was truly encouraging. After the mega-drives of the last days , today seems almost like a rest .Just 2 hours to Washington DC and the Black Cat Club. We'll take it easy, enjoy some sightseeing and save our fire for the Nation's Capital.
---
Oct 4
DAY 22….The Occupants of the Dotzmobile were Bloody Tourists in Washington DC ,before a show at the fine Black Cat Venue. Most of the posing for cameras happened in front of the Lincoln Memorial and I couldn't help remembering the first time I was there . That was way back in 1987 when Skinny Puppy kindly offered me the opening spot as a solo performer on a huge North American Tour. The bus arrived in DC floating on a happy cloud as we had an unexpected night off and wanted to celebrate properly. Peak moment on that night came when a bunch of us fell to our knees before the Memorial arms stretched in worship like pilgrims before the Wailing Wall. That was the night which inspired the lyrics for "You and me and Rainbows". A marvellous memory…Phil took this photo with the tag ,"Makes a change to the Super 8″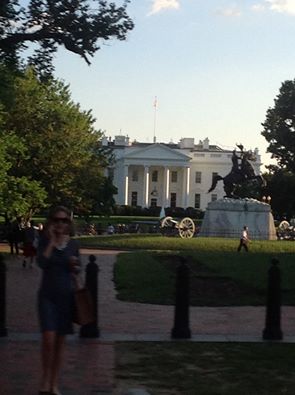 ---
Oct 5
DAY 23.Dark Skies ,Chapel Hill.Watching the Weather Channel with some alarm as we have close friends in Florida and all we hear is about that storm.We head South today to The Drunken Unicorn in Atlanta- a show that was missing from our original itinerary but one we tore up trees to arrange. A big thank you to the lovely people at Local 506 last night. Smallest crowd of the tour , but they such big hearts!
---
Oct 6
DAY 24.A wild ,intense night in Atlanta and after 9 straight shows and maybe 1500 miles in as many days , I see a gap on the calendar. Time for a rest maybe? Hell no, time for a 10 hour drive to Shreveport, Louisiana.
---
Oct 7
DAY 25.Shreveport ,Louisiana. Waiting for the Van (could be a good title for a song). It took us 10 hours to get here and Randall is at the garage for the regular service of the Dotzmobile. A quiet morning before we drive to Dallas for tonight's show. Want to wish friends in Florida all our love and strength …may Matthew go surfing off into the Ocean somewhere (as far away as possible).
---
Oct 8
DAY 26. Corsicana , Texas.A sleepy ,dry place. Highway roaring like a lion in the distance. It was as close as we could get to Dallas as a place to rest our weary heads after a feisty show last night. This morning I regret to admit that Im paying for that second margarita.Austin, here we come!
---
Oct 9
DAY 27. Was jinxed. I woke up with a backache that just turned into the kind of affliction that made it hard to move. Had to beg and borrow painkillers to be able to get on the stage. A combination of adrenaline and Aleve made it possible but then the gremlins attacked. Swathes of radio interference made it one of the strangest shows in our history (and that's saying something).Feeling a little better for Houston tonight which will be different again.
---
Oct 10
DAY 28….follows a damn fine night in Houston. I felt physically better but the acoustic quality of that big room in the The Warehouse presented a challenge that even had Brother Joep scratching his head. I reckon we just about prevailed thanks to a warm, listening audience and an intimate performance. Heading North West today , bound for Santa Fe , New Mexico.
My God, Texas is big.
---
Oct 11
DAY 29.A low sun over Clovis. We hit the Heisenberg trail to Santa Fe today, eyes fixed on the sky for passing saucers. I love New Mexico.I love the desert. I confess ,a little melancholy today as 11 October would have been my mum's birthday and I miss her.
---
Oct 12
DAY 30.Santa Fe, New Mexico. I'd forgotten just how insanely cold the desert can be in the night time. Woke up with the scorpions , shivering…Desperately searched for extra blankets. There were none. Ultimately I just threw on my clothes and dived back beneath the sheets meditating upon Vegetable Madras curry. Tonight we play Joe's Grotto in Phoenix despite the club's inexplicable lack of a move to actually announce it on their Facebook page. It's ON!! Do spread the word!
---
Oct 13
DAY 31.Another desert adventure awaits as we wind away down Highway 8 passing Yuma to San Diego. The weather is glorious…just been drinking coffee by the pool…feeling lazy, at least right now….
A special surprise in store for all Orbital Dots' friends who come to our shows in San Diego, Santa Ana , and San Francisco…..the return of the mysterious Armchair Migraine Journey!
There's hot, there's very hot, there's the fiery furnace of Hell itself, and there's …..Yuma , Arizona.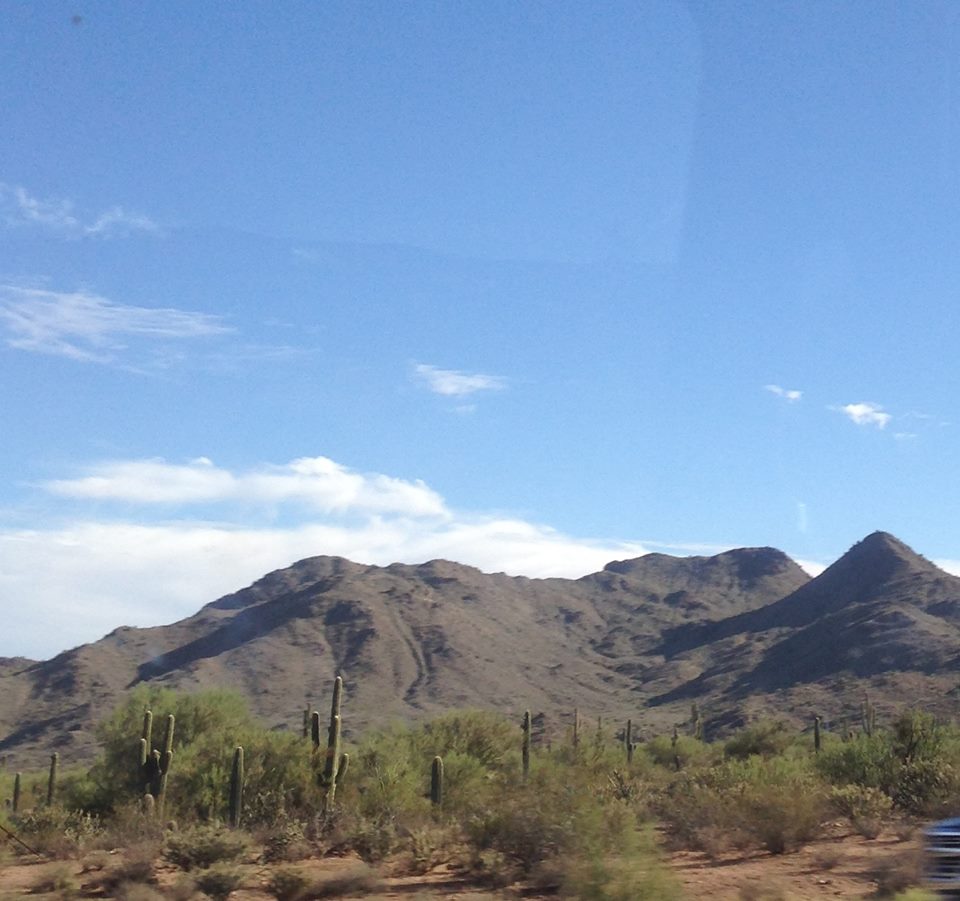 ---
Oct 14
DAY 32.Follows a challenging night at The Soda Bar in San Diego. It all started with the soundcheck and the (very) gradual realisation that the P.A. was broken…not just a few cables or channels , the actual towers that delivered the sound. Joep saved the night by quietly pointing out the drastic action that was needed -delivery of a whole NEW PA.It took a long time and I wanted to hide in the Green Room , but there was only a storage room available… It meant a return to a dark van for 2 hours. Amazingly the show itself was decent, after an admittedly slow start. More time in the van today.Much much more time…..driving North…
---
Oct 15
DAY 33.Pleasanton CA.Preparing to cross the Bridge into what could be a very wet San Francisco this afternoon.Checking the forecast obsessively….and Im reminded of my home town thousands of miles away where it rains … and rains….and rains.Hoping to fire some Pink Dotted persuasion missiles to direct the storm Westwards ..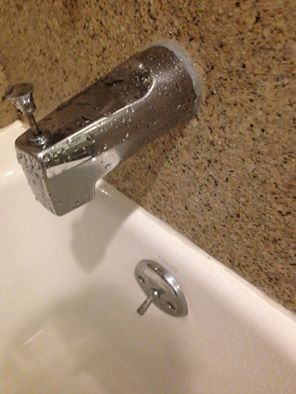 DAY 33.1.The Annual General Meeting of "Plugghuggers -Suppliers of Baths to Motels throughout North America" in not quite so Pleasanton , California.
SUGGS (Research Department) – "Hey guys , I've got a GREAT idea.How about a bath with a simple drainage hole at one end, two taps for hot and cold water , and a
small rubber plug attached to a chain that keeps the water in .
SUDDS (chairman). "Sorry Suggs.That's …umm… too 20th Century.People want to exercise their minds. They need to feel part of the Brave New World we bathe in now.."
FLOODS (Public Relations). I don't think it's so bad but we need to make the plug more complicated. A mixture of metal and rubber that bounces out of the hole when you push it in. It'll keep the customers busy….
BRAIN (Fantasy Department). "How about an app.We can call it I-Soak and….
SUGGS,SUDDS,AND FLUDD.."Shut up Brain.."
FLUDD (Health and Efficiency).I'd say FORGET the plug. We'll insert a small metal plate under the drainage hole with a lever and one tap .They'll figure it out.
SUGGS. But isn't that prone to leakage?
FLUDD. They can press one of their feet on the lever. Keep 'em thinking until they give up and get to work on time.Think of the boost to the Nation's economy.
SUDDS. Great idea but sounds expensive
BRAIN Hear me out. We can make a SMART bath controlled by my app and…
THE REST…SHUT UP BRAIN!
SUGGS .I favour voice recognition .You tell it when to fill up, you tell it when to empty ,you tell it how hot , how cold…
BRAIN. That's too much control for the customer. I say People will have to register ISoak and get 10 minutes for their bath when it will automatically empty. If they want longer , they can BUY extra credit. We could make an annual plan. Guys, hear me out . We can CLEAN UP!!
THE REST. CLEAN UP? Hell you're right, Brain .CLEAN UP ! CLEAN UP ..but no rubber please.
---
Oct 16
DAY 34…follows what just might have been my favourite show in San Francisco ever. Something fires us up in those small , packed spaces and last night even the deluge outside couldn't dampen our spirits. Two shows left , and today we make an early dash all the way back down the I-5 to Los Angeles for The Bunker's 20th Anniversary Festival.
---
Oct 17
DAY 35. The last show of the tour is on the horizon at The Constellation Room in Santa Ana. We want to make it memorable in a way that does justice to the whole epic odyssey. Still recovering from an intense night at The 20th Anniversary Festival of LA's Das Bunker ..thank you to all there who treated us so well! Typing this at cEvin and Reanna's home…Stayed up into the small hours catching up last night. Time for a coffee!
---
Oct 18
DAY 35.We had the curtain closer we wished for in one of our favourite venues in the World- The Constellation Room ,Santa Ana. An emotional , electric , tearful ,joyous celebration .Thank you friends in North America…you treated us well and we want to give you all a big hug! Still a little way to go so the Diary isn't done just yet! Going North now…..
---
Oct 19
DAY 36,Redding , California.FREEEZING, So cold in the room last night , I had to dive into my case for extra protection, and still it wasn't enough.No wifi to speak of.
In the words of the famous 60s song…"I gotta get out o' this place."
BUT just North of Redding it all changes…Beautiful out there
---
Oct 20
DAY 36.Portland, a motel. Time to clean the Dotzmobile and return it to the rental company. Chris cooked tostadas for us last night and it was the best meal of the whole tour. Then it was an emotional farewell to Brother Randall who is driving to Salt Lake as I type this…safe travels my friend!
---
Oct 21
DAY 37.Portland International Airport. Cleared the endless snake of security and waiting for a flight to Minneapolis and a 2 hour stopover. Such a great last night in Portland , breaking bread with brothers Phil.  Joep and Chris and sister Zoe in one of the best restaurants I've ever visited. 15 hours and then home with my lovely ones in London.If you're in Portland, this is the place to go! Tell Peter we say hi!
https://www.facebook.com/pages/Bete-Lukas-Eth-Rest/121220587888192
---
Oct 22
DAY 38. HOME!!!!!!