THE LEGENDARY PINK DOTS
<< back to the Combined Discography
---
1981
UK CS Mirrordot MD 04
Side A
Defeated
Deflated
Black Highway
Soma Bath
Peace Krime 2
Break Day
Stoned Obituary
Starch On Sunday
Vigil
Side B
Legacy
One For The Pearl Moon
Dolls House
Brill
Down From The Country
Thursday Night Fever
Closet Kings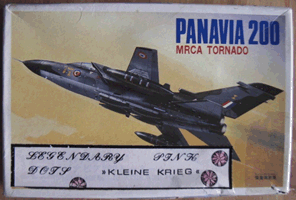 1983
DE CS 235 235/1
Side A
Defeated
Deflated
Black Highway
Soma Bath
Peace Krime 2
Break Day
Palace Of Love
Stoned Obituary
Starch On Sunday
Vigie
Side B
Legacy
One For The Pearl Moon
Dolls House
Brill
Down From The Country
Thursday Night Fever
Die With Your Eyes On
June 1, 2016
NL CD-r self-released on Bandcamp
---
Notes
Mirrordot version– Limited edition of 120 copies.
With hand-decorated and hand-written labels on cassette.
With hand-written and hand-coloured pic J-card (all copies diff), with hand-written and typed tracks info sheet and hand-written and hand-drawned "Kleine Krieg" sticker.
235 version– Edition of 120 copies, all with different handmade covers, packaged with a model kit of a tank or an aeroplane, intended to be assembled while listening to the music.
Track A7: "The Palace of Love" is unlisted on the cover, but does appear on the cassette.
Track A9: "Stars on Sunday" is mistitled "Starch on Sunday".
2016 CD-r version- Limited edition of 81 copies.