THE LEGENDARY PINK DOTS
<< back to the Combined Discography
---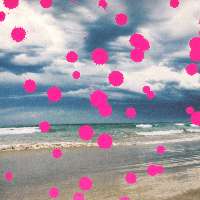 Release date and tracklist
2006
DE 7″ Some Fine Legacy SFL004
13 May 2014
self released on Bandcamp
Legacy (1981)
Legacy (2006)
---
Credits
Side "A"
EK: voice
Michael Marshall: keys,guitar (he in fact composed the music for "Legacy")
Roland Callaway: bass guitar.
Side "B"
EK: voice,devices
The Silverman: keys,devices,tapes.
Thanks to Marc Milhounic for the fact that this single exists and Papiro who designed the cover.
---
Notes
Numbered edition of 500 copies only available during the 25th anniversary tour of the Legendary Pink Dots in 2006.
***
When the Pink Dots reached the age of 25, a friend (Marc Milhounic) who had been there from the beginning decided to mark the occasion.
A few years before he had started a label which took it's name from a line in one of the Dots' earliest songs- "Some Fine Legacy".  Consequently the Dots dedicated the "A' side of this 7" single to the first rendition of "Legacy"(1981) which can be found on the "Chemical Playschool 1/2" double cassette release.
Side 2 of the single sees the song reinvented as a collage / radioplay , 25 years later and painfully world-weary. Here it is for your delectation.