EDWARD KA-SPEL
<< back to the Combined Discography
---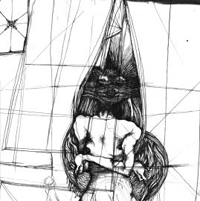 Release date and tracklist
October 31, 2015
US CD BLRR MT290a
title
title
title
US CD BLRR MT290b?
Disc 1
title
title
title
title
title
Disc 2
title
title
title
---
Credits
---
Notes
Deliciously presented cd version of cybersKapes on Beta-Lactam Ring Records with artwork by Jesse Peper.
cybersKapes Special Edition
Two discs in this package- the regular cd and the dual format disc. Included on the extra disc is "The Space Station Chapel parts 1 & 2" on the cd section and "The Extra Mile" on it's vinyl centre.  That extra track will also be made downloadable from this site in a few months time.