EDWARD KA-SPEL / AMANDA PALMER / PATRICK Q WRIGHT
<< back to the Combined Discography
---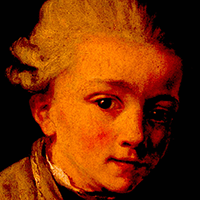 Release date and tracklist
September 28, 2017
NL MP3 on Bandcamp
Introduction/The Unlikely Event/Pulp Fiction
Shahla's Missing Page
The Shock Of Kontakt
Mrs O
The Clock At The Back Of The Cage
Golden Dawn
The Jack Of Hands
15 Flies/Beyond The Beach
Machete
Rainbow's End
The Lovers Part 2/The Lovers Part 1
Half Jack
---
Credits
Amanda Palmer-Piano, keyboard, vocals
Patrick Q.Wright-violins, devices
Edward Ka-Spel: voice, keyboard
Joep Hendrickx- sound enhancement.
Recorded by Joep
Edited, mastered by EK.
---
Notes
A beautiful theatre in Vienna named "Porgy & Bess" on a hot June evening.This was last time the Rainbow trio played their full set on a unique tour that spanned 2 continents. A special "Thank You" must go to old Pink Dots" friend Klaus Totzler who made this special night happen.
For more of Patrick's music you are encouraged to go here:
https://patrickq.bandcamp.com/
For more of Amanda go to:
https://amandapalmer.bandcamp.com/