THE LEGENDARY PINK NEWSLETTER- SEPTEMBER 2015
Now is the Autumn of discontent. It's hard to step outside the front door because of the constant driving rain.  It's been on and off for days now and I thank the Heavens above that I was not placed upon this earth as a sugar lump.  Still, at least the weather keeps us busy at Chez Dots.
Lots of activity here with recent releases, and a stream of rather exciting new adventures to come.  As I type, the final touches are being made to "Crash Velvet Apocalypse"- a marathon live double cdr documenting two live shows from 1990 and 1991.  The release has emerged thanks to a discovery of a tray of cassettes in a cupboard at The Dots' hq. More is to come.
Still, finishing touches are now being applied to the new Dots' album, tentatively entitled "Pages of Aquarius" as well as the highly ambitious double cd, "Chemical Playschool Volumes 19 & 20".
As for live work, there will be a rare solo show from EK at Sens in France on November 27, while the Dots are planning to hit the road next Spring in Europe, following up in North America a year from now.
---
VISIT OUR WEBSITES:
www.legendarypinkdots.org
A delightful facelift (coming soon) and the place to go for all the latest news in the rapidly expanding LPD Universe. Thank you Camille!!
legendaypinkdots1.bandcamp.com
Mail order and streaming. Slowly becoming the primary page for The Legendary Pink Dots (and related) catalogue. Over 60 albums downloadable from here including remasters and rarities. Physical cds /cdrs /vinyl and t-shirts van also be purchased here.
We're also active on Facebook
Enquiries and personal messages to EK at qaspel@gmail.com
---
NEW RELEASES
LEGENDARY PINK DOTS-" Crash Velvet Apocalypse"
The sound of a band on fire at Freiburg's Crash Club in 1990 and The Szene in Vienna in 1991. A double cdr, lovingly home made in a card cover.
18 EUROS plus postage.

A STAR TOO FAR- Saucers Over Lincoln
LPDs and long time dear friend Randall Frazier from Orbit Service combined to make this rather stunning voyage due out on cd and dual disc format. Now being assembled and set to be shipped imminently. Single cd version is 15 EUR. The double disc (disc 2 is 3 mins on vinyl and 20 mins of bonus material on a cd individually pressed a special custom edition) is 35 EUROS– only 100 of these have been made. PRE-ORDER NOW– Packages dispatched as soon as it's here.
DADAISM 999- "The Misery Book"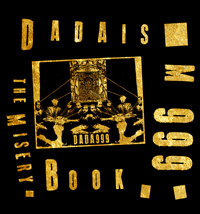 EK is guest as vocalist/lyricist on three songs on this fine album by Luxembourg's DADAISM 999. Old friends Tony Wakeford, and Albin Julius also make an appearance.
Marvellous package on the Norton North label in shiny gold and black (stylistically a sister release to the Synesthesia double album listed below).
CD is 15 EUROS. LP is 20 EUROS. Both plus postage.
LEGENDARY PINK DOTS- Synesthesia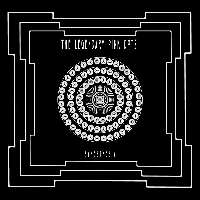 Double vinyl in an absolutely stunning cover by Luxembourg's Norton North label. The 4th side is exclusive material.
30 EUR plus postage.
LEGENDARY PINK DOTS- The Maria Dimension Complete Recordings 5 x LP Box Set (SOLEILMOON)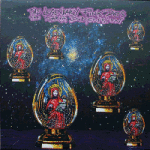 Perhaps the most elaborate release in our long history. A box set with the WHOLE of "Maria" remastered especially for vinyl and committed to wax for the first time. It rubs shoulders with "The Maria Sessions" Volumes 1 & 2 and a 5th disc with unreleased sessions on one side and the famous 3″ cd vinylised on the reverse.
125 euros plus postage. 19 copies in stock.
EDWARD KA-SPEL-" Devascapes" (expanded)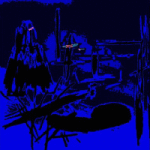 This rare cassette/cdr now reissued and expanded with the previously download-only song "Devascape X' plus a fitting finale following quite a few requests. A cdr in a card cover.
13.50 EUROS plus postage.
LEGENDARY PINK DOTS-Chemical Playschool Volumes 3/4 2015 Remaster
It never sounded better and in honour of the original presentation on double cassette back in 1983, this quadruple cdr edition (of 115 copies) features individual artwork from EK or the Silverman in each copy sold. Nothing generic here- Delivered in a hand made wallet, no jewel cases. Just a lot of tender loving care.
33 EUR plus postage
---
STILL CURRENT BUT GETTING THINNER
LEGENDARY PINK DOTS /KetVector-The Shock Exchange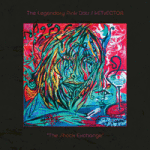 Delightful vinyl only release on the Rustblade label with an exclusive side of songs by LPD. Pre-orders were very heavy for this one.We managed to bag 3 copies more.
20 EUR plus postage. Please check for availability.
LEGENDARY PINK DOTS -We'll get around to You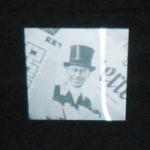 7″ single in 3-d cover (there will be a transparent vinyl version included in the Synesthesia Box set). Just a handful remain..
13,50 euros plus postage. 4 left in stock!
EDWARD KA-SPEL- The Victoria Dimension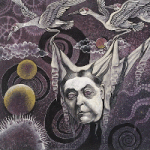 Haunted musical boxes, highways through Hell, mining disasters and swinging Victorian Heads which shout very loudly, "The Victoria Dimension" is splendidly conceptual. Two formats for this one.
The regular cd in a textured card cover with stunning artwork by Jesse Peper is available for 15 euros plus postage.
A handful of double discs are have also been unearthed by the label. Stay in touch for more news.
LEGENDARY PINK DOTS Come Out From The Shadows Volume 1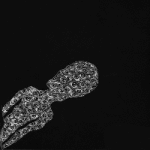 Stepping out from the shadows of Cyberworld is this archival release of rare versions and improvisations connected with the albums "Shadow weaver" and 9 Lives To Wonder". On Beta-Lactam Ring Records, there's a slipcase signed art edition at 33 euros (check for availability) and a regular cd version at 15 euros plus postage.. A beautiful package.
LEGENDARY PINK DOTS- Chemical Playschool Volumes 16 & 18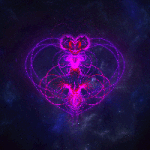 We decided upon a double cdr for this release and all artwork and packages have been prepared at Chez Dots. However it could well the most spectacular cdr package you'll ever lay your hands on. Resplendent in purple and pink, the trip begins in the visual presentation, but after 94 minutes of this voyage you'll be a changed personality. As far out as it gets. Dare we say it, the best in this long running series.
Double cdr OUT NOW….20 euros plus postage
---
IN THE PIPELINE
LEGENDARY PINK DOTS-Pages Of Aquarius
New album slated for release by Metropolis Records.Now in the finishing stages.
LEGENDARY PINK DOTS-Chemical Playschool 19/20
The saga continues.Almost ready for double cd and eventual double vinyl release on BLRR Records.
LEGENDARY PINK DOTS-The Seismic Bleats Of Quantum Sheep
Vinyl only release on Spain's BFE label-IN PRODUCTON NOW!
EDWARD KA-SPEL-Spectrescapes 2
CD slated for release by Italy's Rustblade label.Now finished.
EDWARD KA-SPEL-CybersKapes
CD slated for release on BLRR label. Now finished.
---
A LINK
We'd like to bring your attention to www.loveandloudcolours.com.
This is a website dedicated to Edward Ka-Spel's book of lyrics which was released together with an exclusive a few years ago.The site has been updated and visitors will find a section where Edward reveals the origins for many of his outpourings.Not so many books left now .Those interested should write to Kirsten who lovingly created the book and the website.
To see the full list of available releases, please go to the TEKA catalogue