THE LEGENDARY PINK DOTS
<< back to the Combined Discography
---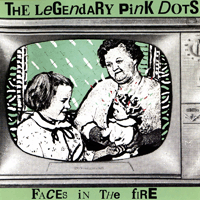 Release date and tracklist
1984
UK EP Play It Again Sam BIAS1
08 Jan 2011
NL LP Terminal Kaleidoscope (different cover and back)
side a
Blasto
Love In A Plain Brown Envelope
Sleeso
side b
Neon Gladiators
Kitto
Eight Minutes To Live
***
1996
PL CS Big Blue TK02-4
side a
Blasto
Love In A Plain Brown Envelope
Sleeso
Neon Gladiators
Kitto
Eight Minutes To Live
side b
Een Ogenblik Alstubleft
Love On A Pale Green Postage Stamp
Premonition 12
Mmmmmmmmmmmm… [MP3]
Jungle
Plague 2
Find The Lady
No Bell No Prize
Suicide Pact
***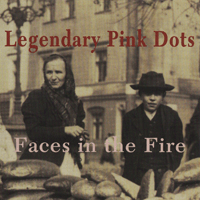 1996
US CD Soleilmoon SOL42
2006
PL CD Big Blue Records ‎– 8483414 (different cover)
30 May 2012
NL Remastered MP3 self-released on Bandcamp
Blasto
Love In A Plain Brown Envelope
Sleeso
Neon Gladiators
Kitto
Eight Minutes To Live
---
Credits
Edward Ka-Spel– vox, keys
Stret Majest- guitars
Roland Calloway- bass
Phil Harmonix– keys, percussion, devices
April Iliffe- vox, keys
Pat Paganini – violins
Ignit – guest voice on Sleezo
John Whybrew- guest obscene phonecall
Pazhklahh Zzzapp- extras
Produced by Pat Bermingham and the Legendary Pink Dots
---
Notes
Vinyl edition was released with at least two slightly different covers. The artwork was the same on both, but one is green (like the CD edition) and one is pale yellow.
Soleilmoon edition was initially available as part of Lullabies for the New Dark Ages.
KLAUBSTEHTT NAVEEDA DERSTIHHN
Cassette (PL CS Big Blue TK02-4):
tracks 2-9 of side b are also on Stained Glass Soma Fountains.
From Bandcamp:
1984 and a small label in Belgium named Play it Again Sam wanted the Pink Dots for it's first release. We had just 5 days for the recording and what you hear was pretty much live in Pat Bermingham's studio. Actually a lot of fun was had by all involved.
Sleezo- First piece recorded for this album when Ignit was visiting.  Swiftly ushered her into the studio (downstairs in the flat) where she delivered a perfect RTL5 (jong, snel, wild) rendition of something truy sleazy.
Neon Gladiators- Inspired by a blue neon sign in an empty disco pub in Bethnal Green. The preacher was captured by The Silverman in a Hainault church in the aftermath of a frightening TV documentary.
---
Lyrics
Blasto
Hunched up in a little ball. They fooled around and grabbed his balls, and called him names and bled him dry. He tried to lie, he tried to cry. To die (But there was no one listening). They left him lying by a drain, and somehow he forgot the pain. The rain and the raining boots and blades. He pressed a friendly doorbell and they gave him lemonade and laid him on a bed. But still his head went spinning 'round and still the blood went dripping down. It soaked the sheets, it soaked his shirt, soaked his jersey sweater. Better get the BLASTO out to blast away the stains. Nothings better.
Love in a Plain Brown Envelope
Heaven is a hole. There's a whole lot of heaven in your (cavern), in your avenue. Enjoy it? do you? do you? Of course you do… It's there in black and white. There's every detail and every tale delights. The fannies and the cranny's with the antelopes from Lapland. (Uh… so horny!). It's a perfect land… the lips are lubricated and the pistons always stiff and glistening driving upwards, onwards… it's like your dream. It's partly human and part machine. Oh, Cyborg! as a man you're magic, as machine you're mean, mean mean mean. Mean, mean[moans…all the way to climax] [sample on phone]I'm wondering I'm fondling myself. Come to me (sweet) woman. Talk to me. Come to me sweet thing. Come come come to me. Touch yourself, come on, touch yourself (repeated) (moans and phone hangs up).
Sleeso
He gave her flowers, pearls, baby powder, chocolate whirls, medallions, a stallion, a galleon, and a dove. But still she cried her eyes out, wondered why life passed her by cause the thing he never gave her was a little thing called. LOVE, IN A PLAIN BROWN ENVELOPE. THE WILDEST HOTTEST NEW VIDEO FROM THOSE STUPENDOUS SLEESO PEOPLE. WE COULD FILL THE PAGE WITH X'S. YOU'LL LOVE THIS PRODUCT. WE USED KEYHOLES, LADDERS, TREES, EVEN SENT THE CAMERAMAN UP A CRANE JUST TO PLEASE YOU, THE VIEWER. NO MINORS, OK? Buy. Buy. Don't be shy.
Neon Gladiators
(left and right channels split samples for th first 40 seconds or so) Left channel-Thy will be done. My brother my sister my friend. This morning hear me and hear me clearly and hear me good because this is my sould purpose in the world at this time is to warn people of the impending doom and the possibility of salvation in Jesus Christ. I am called to preach the gospel and as a gospel preacher I want to tell you this morning if I never say anything else in this church from here on in then we are living on the very verge of the end of the world as we know it. (then the right channel begining start up as the music overtakes) Right channel-We're being laughed at as fate, the supernaural, demonism, the miraculous, the end of the world, the anti-christ, the armegeddon. All around us, things predicted in the bible are being unmistakenly fulfilled before our very eyes. We read these words, "But the day of the Lord will come as a thief in the night. ( in the witch) the heavens shall pass away with a great noise and the elements shall melt to his (ferment) feet." The earth also and the works also that are therein- (goes onto begining of the left channel)
Soft pile carpets wall to wall. They're splashing in the pool. They fornicate in corners and they're moaning in the haze. It isn't love, it's just the smoke. The jokes are bad, the laughs are cruel And lilly swings a knife. The statues came to life, with stone swords crashing into heads. The carpet's turning red. The neon gladiators are sparring sparring on the lawn and trampling on the roses – they make the hostess bawl. The walls are cracking. Detectives leap from TV screens, they are screaming "freeze!", their fingers itching. They are ducking as a chandelier comes crashing down.
And somewhere in another town, a finger pressed a knob, changed the channel, wiped a flannel across his face and danced. He ordered you to dance. They shoot horses, don't they? They shoot as well, ha. Dance devine, dance in sequins(3x). Here come the neon gladiators!
Kitto
You could have left the cat, a little company to talk at. He never said a word except when he was hungry. Well were you like that? Now I'm on my own, just your picture and a phone, 27 cans of kitto. Chunky chicken. Marrow bone. My hair is silky smooth and I'll purr if your nice to me, so call me… catch me if you can. Cans and cans of Kitto, I've got cans and cans of Kitto. Mmmmmmmmmmmmmmmmmm, Kitto's nice, Mmmmmmmmmmmmmmm, I love it, cans and cans of Kitto.
Eight minutes to Live
Your hand was freezing, so I slipped it in my pocket and strolled across the quay side looking at the sky for darting rockets. They turned the stars a shade of yellow, blazing trails across the planets. Hi ho Silver, day-glo amber. No go red (it's getting louder!). Caroline was colour blind though she dreamed of golden sunsets and a sea of soldier blue with out the blood. Is the daytime just a dream? If you close your eyes, will I fade away? (Pattern softly). Ohhhh