THE LEGENDARY PINK DOTS
<< back to the Combined Discography
---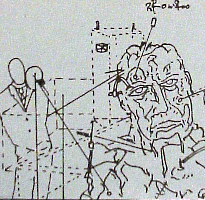 Release date and tracklist
1982
UK C60 Flowmotion FMC09
Sides A
As If…
Splash
Submerged
Amphitheatre
Amphitheatre Shuffle
Before The End
Premonition 1
Side B
Digital
Oceans Of Emotion
Brighter Now
Anthem
Intruder
Premonition 2
***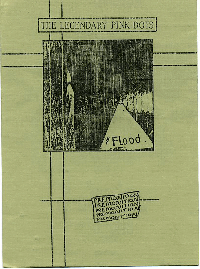 1983
NL C60 Ding Dong Tapes And Records no number
1985
DE C50 235 Tapes (bootleg) no number
198?
NL C60 Terminal Kaleidoscope TKK7 18
1988
NL C60 Mirrordot Tapes no number
DE C60 Jarmusic no number (image)
Sides A
As If…
Splash
Submerged
Amphitheatre
Voices
Odd
Premonition 1
Side B
Digital
Dying For The Emperor
Oceans Of Emotion
Brighter Now
Intruder
Premonition 2
Love Puppets (Original Version)
***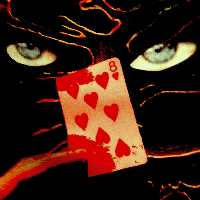 December 30, 2014
NL Remastered MP3 self-released on Bandcamp
January 15, 2015
NL Remastered CDr self-released on Bandcamp
Premonition Part 1
As If…
Splash
Submerged
Amphitheatre
Amphitheatre Shuffle
Before The End
Premonition 1
Premonition Part 2
Digital
Dying for the Emperor
Oceans Of Emotion
Brighter Now
Anthem
Intruder
Premonition 2
Love Puppets (version 1)
***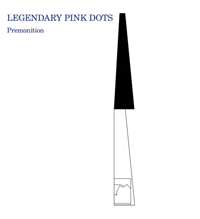 July 2016
DE LP+7″ Vinyl on Demand VOD145
Sides A
As If…
Splash
Submerged
Amphitheatre
Amphitheatre Shuffle
Before The End
Odd
Premonition 1
Side B
Digital/Dying For The Emperor (fragment)
Oceans Of Emotion
(Untitled) 1
Brighter Now
Anthem 1
Intruder 1
Premonition 2
bonus- Hanging Gardens (version)
7″ record
Side A
I dream Of Jeannie
Shakesperian
Side B
Love Puppets
---
Credits
EK-vox, keys
Michael Marshall-acoustic guitar, keys
Roland Callaway-bass, guitar,keys
Keith Thomson -drums
Pat Bermingham-effects
April Iliffe-keys on "Before the End"
Phil Knight-keys on Before the End"
Tony Johnson-guitar of Before the End"
---
Notes
Flowmotion edition was limited to around 60 copies. Issued by Flowmotion magazine.
Ding Dong edition was limited to 1000 copies, some with slightly different and hand-coloured covers.
This collection is a re-release of a cassette album originally issued by Flowmotion magazine. Additional tracks "Voices" and "Dying For The Emperor" were part of the long-deleted Chemical Playschool 1 & 2 double cassette. The additional track "Love Puppets" was re-mixed at Ding Dong's.
Track B3 is actually comprised of "Oceans of Emotion" and the unlisted "Small Anthem". The latter appears as a separate track on Under Triple Moons which collects tracks from this and other early cassette releases.

Terminal Kaleidoscope edition is unverified, it may have been planned but never issued.
235 Tapes bootleg edition is missing part of "Love Puppets".
Mirrordot edition has a different cover and does not list "Love Puppets", although it does appear on the cassette.
Most of this material appears on the anthology CD release "Under Tripple Moons".  All (most?) tape copies of early Legendary Pink Dots cassettes with proper artwork that does not mention any label were released by Mirrordot.
Jarmusic edition Numbered and limited to 50 copies.
Bandcamp/CDr remastered editions recreate the original Flowmotion track list, but using other tapes a source.  It brings back "Before the End" in place of "Voices" but keeps the bonus track "Love Puppet (version 1)" from the later editions.  In part 1, the song "Odd" (between"Before the End" and "Premonition 1") is omitted from the song listing but present in the track.
from Bandcamp
"Premonition" was created when The Dots were still wet behind the ears but had just undergone their first major change in line-up.  Founder members April and Phil briefly stepped out of the band while Michael Marshall returned and Roland Callaway and drummer Keith Thompson stepped into the frame to join Edward Ka-Spel. The result is a true rollercoaster ride with Michael's epic songwriting and guitar playing at the forefront ("Oceans of Emotion", "Amphitheatre"…) and some seriously wild effects, courtesy of Pat Bermingham's Space Echo. One exception is: Before The End" which featured the first LPD line-up with April providing keyboards fed through the recently purchased Yamaha CS30, and Phil chiming in with a lead line on the Dots' first keyboard (the Korg MS10).
While there is admittedly quite some duplication with "Chemical Playschool Volumes 1 & 2", this early tape album stands up in it's own right as quite a unique trip.
This cassette album was first released by the Flowmotion label in 1982 (though with a fault in duplication causing it to play a little too fast).
Subsequent editions replaced "Before The End" with "Voices' but this 2014 edition reverts to the original while retaining "Dying For The Emperor" and "Love Puppets (version 1)" – a bonus track added to edition 2
CDr edition of 199.
Vinyl on Demand edition notes
Limited edition of 111, includes a 7″ record
The "original version" of I dream of Jeannie is the one from Turkish Delights
Shakesperian is a lost song from 1985