EDWARD KA-SPEL
<< back to the Combined Discography
---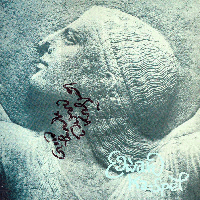 Release date and tracklist
8 August 1984
UK LP In Phaze PHA 6
1989
UK LP LD Records LD8942 (different cover)
side a
side b
Suicide Pact [MP3]
Paradise Then [MP3]
Irrational Anthem [MP3]
Lisa's Funeral [MP3]
The Glass Moved By Itself…
Atomic Roses [MP3]
***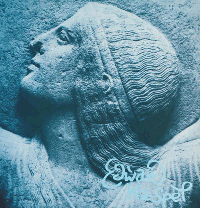 2005
US CD Beta-Lactam Ring MT113
31 March 2014
NL MP3 self-released on Bandcamp
Lilith's Daughter
Eye Contact
Lady Sunshine
Find The Lady
Requiem
Suicide Pact
Paradise Then
Irrational Anthem
Lisa's Funeral / The Glass Moved By Itself…
Atomic Roses
Even Now [MP3]
Dance Of The China Dolls [MP3]
Moments [MP3]
The Fool, With Hammers (Vienna 1988) [MP3]
Suicide Pact (Vienna 1988) [MP3]
---
Credits
Edward Ka-Spel – voice, keyboards, hammer
Patrick Q. Wright – vocals, violin and keyboards ("Requiem")
Patrick White – guitar ("Lisa's Funeral")
Produced by Patrick Bermingham and Patrick White
---
Notes
In Phaze edition LP:
limited to 2000 copies.  Dedicated with love to Marylou.
***
LD/P.I.A.S. edition:
limited to 2000 copies and has a different cover.
"Bless you PIAS for humouring me in my obsession.
"'Laugh China Doll' was recorded, mixed and mastered in a small damp room in London within the space of four days in Autumn 1984. It quickly disappeared – not just the 2000 copies of the record, but also the master tapes and the record company.
"The tapes were eventually tracked down four years later. They had been lying in a garden shed: the notorious winters of 1985 and 1986 had turned them into a demagnetized stew. Consequently, what you hold in your hands is the result of collecting several good quality copies of the original pressing in the classic tradition of the professional bootlegger. The only significant difference to the original version is the inclusion of a live version of 'Suicide Pact' (Vienna 1988), because this track was originally cursed with a pressing blemish.
"Sing while you may – prepare thyself for 'The Crushed Velvet Apocalypse'." -EK
In addition, there is a short break between "The Glass" and "Atomic Roses" whereas on the original LP, there is no break.
***
Beta-lactam Ring CD edition:
CD packaged in a 5-color gatefold wallet sleeve with a collectible coupon. Coupon reads, "This is coupon number one of five. Each Edward Ka-Spel solo album reissue will contain a coupon. Collect all five to receive a bonus CD of music. The last coupon will contain all information on how to receive the disk." 1000 copies.
Tracks 11-13 from the Dance, China Doll maxi-single (1984).
Track 14 from Perhaps We'll Only See A Thin Blue Line compilation album.
Track 15 from the vinyl reissue of Laugh China Doll.
"Laugh China Doll was the first solo album release of Edward Ka-Spel recorded over 2 weekends on borrowed equipment in 1984. Pat Bermingham mixed it and released it on his In-Phaze label. Sadly he decided to store the master tape in his leaky garden shed and within a year you could drink it – this tape was not for baking. It was in better condition than the original tape for Dance, China Doll, the first 12″ maxi-single however. Happily The Legendary Pink Dots sound wizard Raymond Steeg located a good quality copy of the original vinyl records and worked on them – they are almost digital now. This CD is dedicated with love to Marylou who inspired so much of the material here…"
Sing While You May Krezhnyastanya
***
Bandcamp release:
A record created over 2 frantic weekends with borrowed equipment. Old friend Mick Marshall provided the Yamaha DX9 which was new and utterly fascinating back in 1984; there was a Linn Drum, a Fostex 8-track recorder and much spontaneity.
Pat White came on board for some scorching guitar, Patrick Q. gathered the violins together and provided a self-made choir for "Requiem" (he in fact has a solo recording of this piece with different words- if you ask nicely he may let you hear it!).  Another Pat (Bermingham) helped with mixing and rush released it on his InPhaze label while EK was in The Netherlands. A little embarrassingly, the cover was apparently a page ripped from a library book.
The album came and went….however when a reissue was discussed it seemed that the master tape had also disappeared, or to be more accurate,it had disintegrated in Pat B's garden shed.
This faithful cd reproduction was remastered by Ray Steeg from the original vinyl and bonus cuts are from "Dance China Doll"- the 12″ EP which preceeded it.  There are also a couple of bonus pieces from the obscure vinyl second edition of the album ("Suicide Pact "live in 1988)
and the long gone "Perhaps we'll only see a Thin Blue Line" collection ("The Fool with Hammers").
Big thanks to Marylou, Mick Marshall, Chris Mc Beth ,Ray Steeg and all involved in the resurrection of the beast. -EK
---
Press Release
Available! A 5 color gatefold wallet. Each CD will have a coupon to receive a bonus CD of new material once all the solo albums of Edward have been reissued. In 1984 when "Laugh China Doll" and "Dance, China Doll" first appeared, it was difficult enough to try and suss the Legendary Pink Dots.
For the few, the proud, the brave who actually had some of the early cassettes, it was apparent that LPDs' had some serious avant-garde habits. For those who only had the LPD records as cosmological references, the progressive accents left a bizarre and refreshing taste in the midst of the early post wave synth landscape.  So what now of all this China Doll business? Dance and Laugh shone like antebellum LPDs' at the edges, but the Ka-Spel core proved a legendary dot of another colour.
Edward off the LPD clock of those days had a more stripped down, economical sound. His brand of electro-minimalism, however, had nothing to do with the cold-wave synthers swarming at the time. Edward's nihilism was of a much more personal nature; his lyrics like letters to ex-lovers. Even the buzzing, addictive hum of synths at their most repetitive came off more weird than cold. Ka-Spel's melodies could often be very sweet. Very tender.
Sequenced analogues, electronic swells, sounds like broken down calliopes, and, yes, an a capella track; Edward created a uniquely intimate, deeply engaging environment full of sonic movement. Always some fading loop or chirping trill or voices in the pockets. Envelopes and parameters shifting mid-song felt like levitation had finally been patented. A thus was the ante of the universe upped in 1984. Laugh and Dance have finally been paired on CD, with additional tracks from "Perhaps We'll Only See A Thin Blue Line". The music has aged very well. Presented in a mini album sleeve, this beautiful edition will improve the look of any home and the sound of any room.
---
Review
Most of Edward Ka-Spel's mid-'80s China Doll albums have been unavailable for many years. The songs themselves have appeared on various compilations, but sometimes in a modified form, rarely with the original track listings, and never with the original artwork. Anal-retentive fans have been drumming their fingers patiently, waiting, waiting… With Laugh China Doll, Beta-lactam Ring Records has begun the welcome process of re-releasing these works in their original form. As an added bonus–or annoyance, depending on your point of view–the coupons included with the albums can be redeemed for a disk of previously unreleased music (be careful when you pull the CD out of the cool "mini vinyl" gatefold sleeve; the coupon is small and easily lost).
Due to the liquification of the original master tapes, Laugh China Doll (and the included Dance China Doll maxi-single) could not be properly remastered. But thanks to meticulous clean-vinyl restoration the sound quality is incredible and the album has never sounded as dynamic (though there are occasional pops, cracks and moments of slight distortion).
As for the songs themselves, the majority of them are classics. Some do suffer from dated, repetitive, and frankly annoying drum programming ("Lisa's Funeral," "Eye Contact") or fail to come together in a coherent way ("Find the Lady"), but the bulk of the album covers Ka-Spel's strong points: the haunting melodies of "Requiem" and "Lady Sunshine," the epic war story "Atomic Roses," and "Lilith's Daughter," a voodoo tale of easy sex told through a traumatized child's eyes. The highpoint for me is "Even Now," a duet with the mysterious Lily AK, and it remains a perfect example of Ka-Spel at his most effective: just a simple keyboard line and some heartbreaking lyrics.
Two live tracks from 1988 are also included, just so you'll know what it sounds like when a guy with a hammer bashes the heck out of a concrete block. Laugh China Doll is a unique slice of early-'80s budget electronics. The keyboards may be creaky and the effects a little cheesy, but it starts off the China Doll series with a bang, and it meets my single criteria for aural goodness: "I like how it sounds." – Muffy St. Bernard, Brainwashed
---
Lyrics
Lilith's Daughter
Mummy's entertaining uncle. I can hear her through the wall. I've never
seen my latest uncle, but I draw pictures of them all. Turn them into
little models, line them up along the hall – stick a pin in (Hear him
scream behind the wall!) That's how mummy gets her kicks, she showed me
all the tricks. She knows the symbols, says the nicest things… Now i'm
plunging pins while uncle plunges in.
Eye Contact
Toothpaste on his collar, there were creases in his shirt. And someone
stabbed a fag out on his coat. It made a hole. It didn't hurt. He never
noticed, squashed inside the train, the elbows in his ribs. Complaints
and smells of garlic perspiration, as the stations flew. No-one talked,
no-one looked.
His face turned china blue, he tried to push, he couldn't move. He tried
to scream no sound came through. Was heaving, bleeding from the inside.
He died… still standing. No-one noticed, no-one cared.
They'd steal a glance, but never stare. It never pays to stare.
Lady Sunshine
Tears appear, and lines are showing. China Doll is alone. The TV
screams, the candle's glowing – he disconnects the phone.
Maybe sometime, he'll be happy. Troubles drift away. Lady Sunshine on
Strawberry Sundays. He even knows her name.
Throws a clock, there's time to kill. He hears the doorbell ring. And
though they shout, he's sitting still. Pretends he isn't in.
Maybe sometime, he'll be happy. Troubles drift away. Lady Sunshine on
Strawberry Sundays. He even knows her name.
Find The Lady
Free dominoes and poison darts piled in a cart. Your lucky day! you
choose your game, you pick a card, you find the lady, chase the ace.
It's double spades. She's staring straight at you and you know she knows
something you're not aware of, sees the shadow blocking out the sun.
Sees the column in the paper. In memorium. In your name. Sees you
sliding in the pit as preacher spits the blood out, hears the rats run
in the crypt. The congregation getting smaller – crosses stretch for
miles. A consecrated camp, a marble zoo and Anne Boleyn is shouting Boo!
(Because a ghost cannot applaud). The Lord is calling names. It's
Judgement Day. They're throwing garbage from the stalls, they're jeering
from the galleries as victims drop through trapdoors into hell.
Smell the burning, turning cards and spades are trumps, the trumpet's
playing as you're born again (you found your lady).
Requiem
Before I leave I thought I'd write you one last note.
Because the promise that I made was not a joke.
You simply humoured me, then walked out on me.
Hope you like the colour of the rope.
I know I've said it all before but never dared.
But on this occasion, everything's prepared.
I tidied up the flat, and I fed the cat.
Even took the time to comb my hair.
And will I see my wretched life flash past my eyes?
Will a trace of what I did be left behind?
Or will they find a cave, dig an unmarked grave?
Perhaps I'll only see a thin blue line…
'Where were you when you were really needed?
You knew that I was bleeding.
I'd plead for some affection.
You reached for the rejection slip…
I slip away. Affectionately yours!'
Suicide Pact
Pick a straw, or spin the bottle. Spin the barrel. Draw. You're quicker
from the hip. And the trigger never sticks. But will you take it
further? Taste the metal, squeeze again, complete the bargain. Hold my
hand, as cities burn away. And children turn to ash in charcoal
gardens… will you pardon my concern? I think I'll catch the bullet in
my teeth, join the circus with the freaks. The bearded ladies, the
babies with a dozen heads, the jelly legs and the green albinos.
They're queuing at the door. So many more to choose from since the
world went up in flames. Forget the names, we're only faces in the
fire…
Paradise Then
She prayed but got the ansaphone, said 'God's not home, try later….'
Heard the tone, a trumpet call. Down came the walls and smashed her
skull. The lady strolled to Heaven, but the golden gates were locked.
The drains were blocked, the fountains wrecked, a ragged queue stretched
round the fence. And tents pitched, angels wearing leather – burning
broken harps. The ghetto blasters blasting Rimsky-Korsakov, distorted.
Waltzing naked to the pool, and casting lines and shooting pool on
plastic barges. Flashin g sign says 'Make a fortune! Take your time!' A
wine was free, the bar was busy, ladies easy – gave receipts. And angel
police would take a bribe, just quote the Bible, chapter, verse. And
curse the devil, curse his wife – the mice are playing, the cat's away!
Can let their hair down for a day – she prayed again and joined the
party!
Lisa's Funeral
Lisa lifted up the carpet, looking for cathedrals. Feeling evil. Watched
the crass glow on the wall, fixed the crossbow at the apple on his head.
China Christ was crying 'Mummy'. Ma Donna smiled and tugged the string a
second time…. Outside, the guide was filing tourists, following the
star. Took the money in a jar, blessed it twice, it turned to dust for
angels. Dipping straws and keeping scores as halos soared towards the
steeple. People cheered, the sponsors cleared a path and handed out
cigars which ticked and then exploded. Lisa caught a toe between her
teeth, pulled faces in the mirror. Shivered as the ghosts grinned back,
then wrapped her in a sack, and tipped her in the grave! Writhing,
shouting, turning grey and the devil whispered anagrams but Lisa
understood!
Atomic Roses
Fingers flex, and eyelash flickered. Someone's wicked joke. Could hear
him choking on his laughter as the limbs twitched in the smoke. But it
was just a spasm jive, because the only sign of life was in the cruel
and icy light of atomic roses.
Metal petals of a dozen beacons, beaming in the dark – to mark the last
resistance, the final protest (didn't leave a spark). Even pilgrims kept
their distance, vizors clamped, itching blisters. Shrank in lead suits
from the kiss of atomic roses.
And a figure cut the wire, padded barefoot through the field. Kneeled as
klaxons barked in anger. Guards appeared at windowsills. Tore their hair
in disbelief as a young girl danced beneath, bouquet clutched between
her teeth of atomic roses.
She laughed as thorns grew from her finger, pollen gathered in her hair.
And when she sang the bees responded, perfume lingered in her hair.
Sprinkled seeds, summoned thunder, drank the rain and watched in wonder
as around her sprang a hundred atomic roses.
And scented parcels rode on breezes. Dropped in deserts, dripped on
lawns. Lost in cities, laced the rivers. Brought a new light to the
dawn. With it, sickness flowed – crept insidious and slow, leaving just
the afterglow of atomic roses.
Moments
Watching stormclouds gather, from the beach – hands clutched tight together. Hear the siren howl for the last retreat to caverns underground. Bolt the doors ; Keep the sound away with pillows. Swallow pills. Heads are clutched between the knees. It only lasts a moment… Shall we do it here? Leave our clothes, tiptoe down the pier. And just the butler's peering, but he won't say what he saw. No-one's paying anymore, only us – we'll use our change. We'll play the rifle range, the space invaders. We'll steal a lemonade and sip it for just a moment. If it's really finished ; if the horror story is true and distant figures play with buttons …well, I still have you. We'll lie her til the end. Let them send what they like. I have a feeling we'll survive for more than just a moment. For eternity. Our love can move a mountain, turn the ocean into wine, turn the sky into kaleidoscopes ; twist time. Going backwards 'til the first time. Let's live it once again -for more than just a moment…For eternity
Even Now
Mistakes were made and prices paid – The scars across your wrists. The twist inside – I know you're hiding. Even now. Have you changed? Do you forget? you still regret the day you met me – even now? You feel the bandage itching as you're sweating in the white light – feel the tethescope press down, even now? (Don't you think I feel it too, even now?) It had to be, and now I'm missing you and want to start again – we'll start with flowers and a row, even now! We'll never settle down… No never… even now…But still the fire's burning. It's burning just for you. Is it burning for me too, even now? We're locked-up for eternity.. locked together, even now…