EDWARD KA-SPEL
<< back to the Combined Discography
---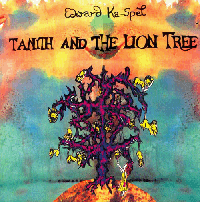 Release date and tracklist
1991
UK/US CD/CS Third Mind TM D/T 9267
1997
PL CD/CS SPV 085-150082 (different cover)
November 2012
UK Remastered CD Cold Spring CSR171CD
'O' From The Great Sea – [MP3]
Tanith And The Lion Tree – [MP3]
Interference
Four Out Of Ten
Loop 1
Loop 2
The Baker's Man [MP3]
Prithee [MP3]
Prisoners Of War [MP3]
Three Times Daily
Hotel X [MP3]
Epilogue
Phoney War
Old Man Trouble
***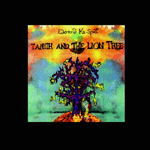 2002
CA LPx2 Flesh Eating Ants FEA-00
side a
'O' From The Great Sea – [MP3]
Tanith And The Lion Tree – [MP3]
Interference
Four Out Of Ten
Loop 1
side b
Loop 2
The Baker's Man [MP3]
Prithee [MP3]
Prisoners Of War [MP3]
Three Times Daily
Hotel X [MP3]
Epilogue
side c
Phoney War
Old Man Trouble
Diary 11th
side d
Diary 12th
Diary 13th
***
28 May 2013
NL MP3 self-released on Bandcamp
'O' From The Great Sea / Tanith And The Lion Tree / Interference / Four Out Of Ten / Loop 1  19:47*
Loop 2 / The Baker's Man 04:21*
Prithee / Prisoners Of War / Three Times Daily / Hotel X / Epilogue  18:48*
Phoney War  04:16
Old Man Trouble  06:48
Don't Look 'Til It's Gone  05:52
Prisoners of War 2012  07:36
Loop 3  06:47
* All tracks cross-fade so one code used for the whole suite of songs.
---
Credits
Edward Ka-Spel – keyboards, guitar, radio, toy guitar, percussion, melodica, voice
Lady Loop – keyboards, voice
Father Pastorius – occasional guitar
The Silver Man – keyboards
Produced/Engineered by Edward Ka-Spel/Lady Loop
---
Notes
CD:
A Soleilmoon edition was announced in 1999 when it looked as if the SPV edition was about to go out of print due to a payment dispute, but was subsequently withdrawn when the problem with SPV was settled.
"Phoney War" and "Old Man Trouble" were intended to be CD/cassette bonus tracks (even though there ended up being no vinyl release), and Edward doesn't consider them to be part of the album.
Cold Spring Release: Wonderful reissue in mini-album sleeve with restored full colour artwork and new bonus tracks from 2012
LP:
A slightly different version of "Diary 11th" showed up as "The Warden" on the LPD release "All The King's Men". A different version of "Diary 12th", simply entitled "12th" appears on the LPD album "All The King's Horses."
Pressed on 220 gram grey vinyl (test pressings are pressed on 220 gram black vinyl).
14 absolutely gorgeous test pressings of the LP version exist. Given away as gifts to close friends of Flesh Eating Ants Records, they feature heavy white hand-numbered sleeves tied with red ribbons.
A prototype for a metal-box subedition was made, however it never materialised as an edition and only the one exists.
from Bandcamp:
An album made with loving care as The Gulf War raged in another part of the World. We watched in horror as the rockets lit up the skies on our primitive TV during long evenings. By day, we recorded.  "Tanith" is as home-made as it gets; gentle, utterly violent and a frightened lamb on a cross for some of the meaner journalists back in 1991.  I stand by it and was delighted to see it remastered and reissued back in 2012 by Cold Spring complete with Elke's wonderful cover painting.  This is that expanded version here with 3 new pieces recorded in 2012.
Big thanks to Gary Levermore who first released it, Wolfgang (for writing "Don't look 'til it's gone " together with LPDs back in the day),martin Bowes for remastered cd and Justin for Tanith's second birth.
Don't Look 'Til It's Gone– The first recording of this song appeared on the excellent cd by Dark Star
entitled "Travelogue" back in 1994.
---
Reviews
Much more of a solo album than other Ka-Spel efforts — there's a guest turn in one or two spots but otherwise it's all him — Tanith and the Lion Tree was the first such effort to get a full American release. Coinciding with the time of the Legendary Pink Dots' own stateside rise to greater attention as it did, Tanith finds Ka-Spel trying out a variety of approaches on his own, sacrificing general album unity in favor of some truly tripped-out compositions.
His common approach of testing out varying ways of recording his voice — "Prithee" has him sounding like he's one room over, "Prisoners of War" echoing from distant vistas — suits the efforts here as a result. The squelching loops and beeps of "Four Out of Ten" almost forecast some of Sonic Boom's later work as Experimental Audio Research, while the title track eschews the frenetic chaos of that effort in favor of a vocal/piano approach (for the most part) that haunts quietly rather than forcefully. "Hotel X" is equally calm, at least on the surface of it, the uneasy bedroom scenario described in terms more appropriate for personal apocalypse rather than vacation romance or its equivalents. "'O' From the Great Sea" is one of the artist's all time best songs in or out of his main band, a clattering percussion loop underpinning a doomy, slow synth-based march, Ka-Spel sounding ever more on a very fragile edge as he sings about death and destruction in multiple horrifying guises.
There are some really lovely instrumentals as well, benefiting from the contributions of one Lady Loop on keyboards. "Interference" combines a serene, almost heavenly backing synth flow with shriller loops and tweaks suggesting the title condition, while both "Loop 1" and "Loop 2" are even more quietly, entrancingly pretty. -Ned Raggett allmusic.com
***
Though the name may not ring a bell, Edward Ka-Spel has an impressive history of recording behind him. He has been the vocalist for the Legendary Pink Dots since the band formed ten years ago, has already recorded four solo albums, and has also recorded as the Tear Garden with Skinny Puppy's Cevin Cey. Left to his own devices on Tanith And The Lion Tree, Ka-Spel builds up a strange, mystical atmosphere carved out by texture and emotion. The sparseness and simplicity of the recording belies the strong impression it makes, as Ka-Spel intertwines keyboards, radios, toy guitars and percussion to create a misty, tangled web. Ka-Spel paints simple but compelling pictures with his instruments and his voice, which bares a resemblance to Syd Barrett in its pained, hushed tones and soul-wrenching honesty. Seeds to start your tourney with: "O' From The Great Sea," "Prisoners Of War," "Hotel X," "Phoney War" and the title cut. – CMJ
***
It's becoming increasingly difficult to describe this man's work. This is due to the eccentricity of the sounds contained within. For those= familiar with Ka-Spel's vocalisations, there's more of ;the same here. = However the adult ballads and nursery rhymes are this time coupled with = a dark, malignant backdrop which shoud appeal to many 'industrialists'. = Ka-Spel's voice is at the fore in the majority of these pieces, narrating= like some anonymous deity from the Land of Oz. At once reed-thin, dry, = then a precessed monster, Ka-Spel's trademark is his strange lyrical cont= ent. Given the environment on this particular release, Ka-Spel's visions= come squirming into reality. Truly Bizarre. – MR, Electric Shock Treatment 3, Summer 1992
***
Edward Ka-Spel's solo album Tanith and the Lion Tree has had a convoluted history. First issued on Gary Levermore's Third Mind label, it was reissued by SPV and then released on vinyl in an expanded edition on the Flesh Eating Ants label. This remastered edition on Cold Spring drops the "Diary" tracks from the Flesh Eating Ants edition replacing them with a fresh reworking of older tracks, alongside an instrumental.
Alongside his work with the Legendary Pink Dots, Edward Ka-Spel had issued a number of solo-releases prior toTanith and the Lion Tree but this was the first one not to use the "China Doll" suffix that up till now had featured on all his solo release titles. With Edward Ka-Spel 's peculiarly English accented voice at the fore on a number of tracksTanith and the Lion Tree covers a broad range of musical styles and textures, together with some instrumental experimental pieces.
Tanith and the Lion Tree opens strongly with one of Ka-Spel's finest tracks, 'O' From The Great Sea'. Twisting and turning from piano passages to thunderous piano chords, Edward Ka-Spel is in accusatory mode with his biting observations on man's propensity for hate, death, decay and destruction. With experimental passages passage loaded with effects leading to the closing verse, where his treated voice continually asks "Why? Why? Why?" to the accusations of evil levelled at this latter day Lucifer figure. 'O' From The Great Sea' certainly rates as one of his best compositions, from any of his countless projects. The title track which follows is performed as a piano ballad, reminiscent of a Victorian piano score, with Edward Ka-Spel, as twisted storyteller, narrating a black nursery tale in his hushed Syd Barrett-esque tones about Tanith and her Lion Tree. The entire track, like much of Tanith and the Lion Tree, toys with passages of electronic and atmospheric effects. It segues into 'Interference', the first of a number of instrumentals and loop based tracks spliced throughout the album. These atmospheric interludes coupled with the drastic changes in musical styles has, at least on cursory listens, a tendency to blur any sense of cohesion on Tanith and the Lion Tree as it veers from harshness to tranquillity making it all quite patchy, offering diminishing returns as it progresses.
That's not to say there aren't any other memorable moments. The abstract electronic bleeps and parping electronics of 'Four Out Of Ten' comes over all Coil-like, a comparison that is heightened by Ka-Spel's distinctly English accented wordplay. Then there's 'The Bakersman' with its cheap Casio electronics and some classy finger picked guitar, to which Ka-Spel sets his rhythmic vocal delivery to a sped up metronome. Even here just as it's about to end the song is fleshed out with electronic effects. Another highpoint arrives in the form of 'Prithee', which is an unabashed love song. Here, Ka-Spel's unadorned, carefree voice which opens this immediately brings to mind the traditional US staple "You are my sunshine" just as synthetic cello strings enter as an accompaniment. With his voice multi-tracked, framed by a melodic piano score, the entire thing is tender and quite beautiful: "Shall we chase rainbows? Ride the stars by night? Stay close, Be my second sight. Show me our tomorrows,'Cause I can't dream alone…"
Pumping electronics return on 'Prisoners of War' with Ka-Spel's voice heavily reverbed, while 'Hotel X', another tale of love, captures a solemn atmosphere with Ka-Spel's despondent half-sung delivery ending on melodic piano score. Things get more chaotic again on 'Phoney War' where Ka-Spel inhabits the character of a frontline soldier, in a lyric riddled with the accoutrements of war, over cut-up rhythmic electronics, slicing electronics and keyboard chime, ending on a mass of effects surrounding the instruments. The assortment of loop based tracks reaches its pinnacle on 'Old Man Trouble', a track which closed the original full length album. This one is a slice of industrial psychedelic experimental music closer to the work of Nurse With Wound, who of course Ka-Spel had worked with and struck up a friendship previously.
The extra tracks include 'Don't Look 'Til It's Gone 2012', a reworking of a collaboration with Dark Star. Here Ka-Spel's pensive voice, occasionally reverbed, hovers over light hand rhythms and swathes of subdued electronics, light effects and soft bass tones. It's another good track. The updated version of 'Prisoners Of War 2012', which is couched in vinyl pops and war voices before it launches into pulsating electronics with a much more agreeable vocal than the earlier tentative one. Yet another loop based track completes this new edition.
Legendary Pink Dots fanatics will be in a position to find references here that will enable them to, uh, join the dots between this and other releases featuring Ka-Spel. Others on first listen will find a sprawling mass of sounds and songs, as it flits between styles, but take the time and Tanith and the Lion Tree will reveal itself as a worthwhile insight into Ka-Spel's psychedelic soundworld of the time. It's a soundworld encompassing industrial, experimental, ambient, krautrock all topped of with Ka-Spel's unique English voice. For more information go to www.coldspring.co.uk – compulsiononline.com
---
Lyrics
'O' FROM THE GREAT SEA
Where I go the cancer grows…
The ill wind blows…
The rivers crack the dams
And flush the damned out from their homes…
I tie their hands and go.
Where I stay,
The earth decays…
A harvest of abortion.
I extort them…
Hold an auction…
They fall down and pray for rain!
I give them scorching acid
'Til they learn the reason why…
Why?
I'm not saying!
Me!
I throw the first grenade…
Me!
I light the barricades…
Me!
My way!
Did you see my lips move in the waxworks…
Did I catch your eye?
Or did I serenade you in a dream?
You can't specify my name,
Though you know you've got my number…
Mine's the face you can't remember,
Go back to the mirror-look again!
Look again!
Look again!
Look again!
Wwhere I turn,
The fire burns…
Where I sleep,
The widows weep…
And when I point a finger,
The assassin creeps
And triggers pandemonium!
I drove the train to Dachau,
Wore the hood of Ku Klux Klan.
I carve the cross into a bloody sword;
I slice off the hand that feeds you –
Cook it slowly, lick it clean.
I put it in my pie…
Don't you want to know the reason WHY?
TANITH & THE LION TREE
She fed the lion candy
So its teeth turned pink and scattered.
She gathered up the pieces,
Hid them deep beneath her bed…
Made a wish for lion trees
So roses grew…
Red roses…
And the lion watched
His ghost go hunting bees…
Bees which hovered, dropped and split
As thorns grew moist and ripped…
Black, yellow, dripping red…
It wrecked the carpet,
Made the lion weep for his meat…
Live meat.
Raw meat.
Tanith climbed the lion tree.
The lion tree was very pleased.
She gave the lions candy
She handed out the straws…
Tanith climbed the lion tree.
The lion tree was very pleased.
She gave the lions candy
She handed out the straws…
INTERFERENCE
(Instrumental)
FOUR OUT OF TEN
Your lies are like the creeping fog that blinds me,
Guides my injured soul into the blender
With a thousand knives that grind me into powder.
Coal black.
Gelatine.
Can serve me on a plate and watch me shimmy,
Shimmy.
Raw. Cholestrol. Intravenous.
Feed me, feel my nerves explode galactic in your veins!
You taste my essence…
Does my hot exquisite pain excite you?
Does it?
Does it???
Hell you care…
I'm just another notch;
Another conquest…
Just another lock of hair tossed in your casket.
Come tomorrow it's like I was never really there…
Never really there…
Never there!
LOOP 1
(Instrumental)
LOOP 2
(Instrumental)
THE BAKERSMAN (Listed as "The Baker's Man" in the lyric booklet)
Jerkov cuts it charismatic…
Strikes his matches on his jaw.
Smokes in threes (all Gauloises!),
Strokes his saftey clip and tips his trilby.
Truly!
Truly!
Truly!
Yes, truly!
Bad guys freeze at such a moment…
Wise guys make it for the door,
But all the dark-eyed scarlet honies form a circle.
They adore
The way he patticakes the waiters,
Sucks his T-bone blood red raw;
Slips his lion ladies' fingers,
Spins his plate across the floor..
Truly!
Truly!
Truly!
Yes, truly!
Then he leaves…
PRITHEE
You make the sun shine…
Keep me warm at night.
Sometimes,
You are my guiding light.
When I'm weak or desperate,
You'll stretch out your hand…
It's a hand that offers courage…
It's a hand that calms me down…
And leads me to a land
That we discovered countless lives ago.
Still young enough to change this wicked world…
So tell me, Angel, where to now ?
Shall we chase rainbows?
Ride the stars by night?
Stay close…
Be my second sight…
Show me our tomorrows
'Cause I can't dream alone…
Shall we chase rainbows?
Ride the stars by night?
Stay close…
Be my second sight…
Show me our tomorrows
'Cause I can't dream alone…
PRISONERS OF WAR
They kept Alfredo in a box
And fed him with potatoes…
Three times daily with a pinch of salt…
He'd yell, assault the waiters.
They covered up his windows,
Put the box upon a spring and sparred.
Sang "Sweet Alfredo, we're just butterflies…
We can sting
Like the bees…"
Like the bees that took Old Mama Liza…
Tied her up with string.
Threw the cream cakes,
Sprayed the syrup…
Safe behind the vizors…
Taped the screams
And played them to the neighbours…
Over barbecued Bartholomew…
And home-made blood wine
Stamped by the feet
Of the man who would be Christ…
Send the lions in – the 'entertainment'…
No-one's ever bored!
Life is so much more fulfilling
Since they gave us
All these prisoners of war!
Some guys pick the perfect lovers…
Some guys pick the perfect whores…
Some go for slavery – the old way.
It's all within the law!
Life is brighter
Since they gave us all these prisoners of war!
THREE TIMES DAILY
Daily…three times daily…
HOTEL X
I watched the smoke rise slowly
From your tired eyes…
Two columns weaved a marble gateway
To a starlit room.
And painfully, you raised your stick
And led me through
With promises of paradise…
Where nothing ever dies.
It blossoms…
I followed, pacified…
No preconceptions…
Open-eyed…
My faith worn on a shaky hand,
But hanging to your ribbons.
We danced across the crystal ocean,
We sheltered from the storm.
We were warm inside a blacklight cavern –
Watched the red sky raining roman candles…
Washed our hands in amber…
We were married in the shade…
A shadow band was serenading Adagio,
Then faded yellow, grey-green, purple, blue…
A rainbow whirlpool sucked us down;
We tiptoed sensless underground…
There was nothing we could hold except each other…
You murmured your apologies;
I smothered you with sympathy.
We crawled, we shivered to the mirror
Where you saw your shaky hand…
Hang bravely
To my ribbons…
And me?
I watched my tired eyes
Slowly burning…
Slowly burning…
Slowly burning…
Slowly burning…
Slowly burning…
Fade away…
EPILOGUE
(Instrumental with a looped female voice)
PHONEY WAR
The border of Beyond and Nowhere Fast,
I forward-marched thorough mines.
My best friend Rover by my side…
My guide – he ran before me.
Scoring bones of dead explorers
Scattered in the dust…
It makes a plate
That's fit for pedigrees…
It's minus X degrees and falling.
Falling.
Falling.
And I'm thankful for the gloves they gave me…
I'm thankful for the flask.
When they sent me to the front
Armed with a white flag and a mask…
"Go win their confidence!" they said,
"Then steal their money…
Shoot them dead…
We'll split things 50-50!"
But I don't believe in promises!
I don't believe in you!
I don't believe in anything…
Would you?
I don't believe in promises!
I don't believe in you!
I don't believe in anything…
Would you?
No, I don't believe in promises!
I don't believe in you!
I don't believe in anything…
Would you?
I don't believe in promises!
I don't believe in you!
I don't believe in anything…
Would you?
OLD MAN TROUBLE
(Instrumental, featuring Edward's voice sampled with all sorts of effects)
DIARY 11TH**
**BONUS TRACK ONLY AVAILABLE ON 2 X LP RELEASE. ALSO RECORDED BY THE LEGENDARY
PINK DOTS AS "THE WARDEN" AND FEATURED ON THE "ALL THE KING'S MEN" CD.
Your house from here is maintained…
The fear of my return
Is smeared across the portals
Stings the wine, it contaminates the mortals…
Coiled up, caged and clandestine
A head crack in the back yard…
Cross of air, in line!
Now tell me…
Do you see three golden calves?
Your prize shall be a doormat
With a prayer…
A fortune cookie dares:
"Now down boy!
Turn to Mecca!
Keep those eyes fixed to the floor!"
"See sores collect…
Let's see you sweat!
Turn left!
Yes, I can see you channeling…"
"Ahoy there!
Cast the net!
Up here is not the place for you!"
I channel too…
But I direct…
There's time to kill…
These arms are stretched!
But I shall move these fingers!
Stay in line…can you hear me?
Heard me…
Herd you…
Stole your souls…
And sold you blinkers…
Chains wrapped 'round your feet…
You're obsolete!
But eternally, you'll linger…
Way down there…
Beneath my feet…
Way down there…
Beneath my feet!
DIARY 12TH**
**BONUS TRACK ONLY AVAILABLE ON 2 X LP RELEASE. ALSO RECORDED BY THE LEGENDARY
PINK DOTS AS "12TH" AND FEATURED ON THE "ALL THE KING'S HORSES" CD.
Black marble seals the pit
And I can see my face in it…
Now pose beside the flame that lasts forever.
So fetching in your Autumn dress…
Just raise the hem a little less…
Be dignified. This is a somber moment.
Upon the count of three
Sail pale confetti on the breeze…
Each flake of pastel paper
Has a name on…not forgotten.
And I'd like to pin the blame on nameless faces…
Covered, rotten.
Limb for limb
And through the knees…
God, I wish that they were millipedes…
A hypodermic mercy won't appease me.
This one's for Guy Schlesinger…
A jovial young messenger
Who tripped and nearly kissed a girl
Then spilled the sequel, drenched in detail.
They're still searching…
I know he died a virgin.
Mary, treat him well,
For deep inside, the Prince of Dreams still sleeps…
And this one makes me weep.
A clover leaf that's red but ripped.
Still I hear him whisper:
"Best to live…and let live…"
LET LIVE.
By whose grace do we stand here now…
Granted this extension?
Did you just forget to mention both our names?
And by what name should be bid you
When you hide and whisper riddles…
From the blind side to your deaf ear
We are screaming: "Leave us be!"
LET LIVE.
DIARY 13TH**
**BONUS TRACK ONLY AVAILABLE ON THE 2 X LP RELEASE.
(Instrumental)