DADA 999 / EDWARD KA-SPEL
<< back to the Combined Discography
---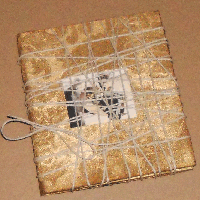 Release date and tracklist
October 2014
CDr Nouvelle Nicotine 11863
A letter
Rats And Pigs
Ariadne
***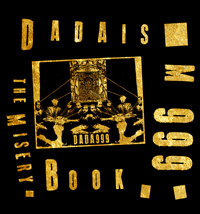 March 17 2015
Norton North
LU CD Box Set, Limited Edition, Numbered, Special Edition
LU CD, Single, Limited Edition
LU CDr, Album, Limited Edition, Special Edition
LU Vinyl, 7″, Single, Limited Edition, Numbered, Special Edition
Dave's Tripping Attitude
Rats and Pigs
Material Stahl
A Letter
Ariadne
Amnesia
The Misery Book
---
Credits
Edward Ka-Spel
Elena Fossi
Stefano Rossello
Tony Wakeford
Albin Julius
---
Notes
Numbered 33 / Art-Edition CDR
Special limited CDR edition in 33 numbered copies featuring Edward Ka-Spel and DADA 999 (born from the ashes of SILVER STARS) on Nouvelle Nicotine.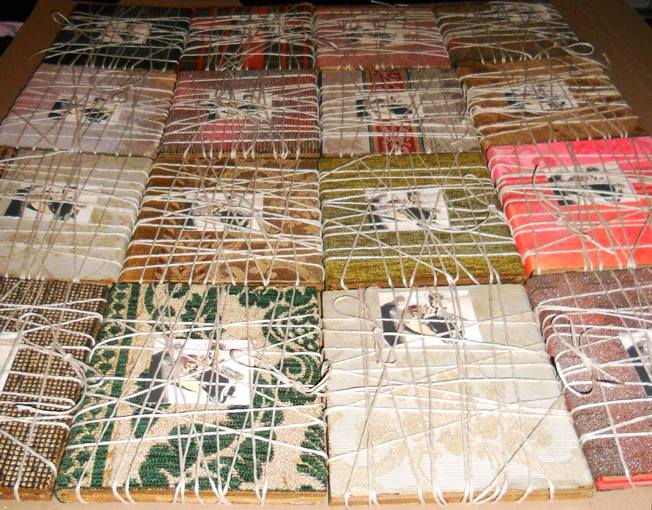 Compact Disc (CD)
Breathtakingly beautiful cd edition by Italian artist,Dadaism 999 on the Norton North label. Mini-lp sleeve (no plastic!) in black and gold….Exquisite!!!  Edition of 500.
Record/Vinyl
Gold vinyl in a black and gold cover ,this vinyl edition by Italy's Dadaism 999 is an object of rare beauty..Edward Ka-Spel provides voice/lyrics for 3 songs while Tony Wakeford,Albin Julius Stefano Rossello and members of Kirilian Camera are also present. Stunning and impeccable. Edition of 400.
---
Videos


---
Reviews
'The Misery Book' is the debut album by DADAISM 999 featuring Edward Ka-Spel (Legendary Pink Dots) with several guest musicians (Tony Wakeford of Sol Invictus, Stefano Rossello of Bahntier, Elena Fossi of Kirlian Camera, Albin Julius of Der Blutharsch) together with the band's official members Dave Weels and Joey Imbalance. The album combines electronic and dark-psychedelic sounds, in a very strange collage of different styles. It's a melodic and fresh album with abstract lyrics that totally represents the absolutely original form of art of Dadaism 999. The LP is presented in a gatefold sleeve with a gold and black cover.  -The Shiny Beast
The album is a mix of electronics and dark-psychedelic sounds, in a very strange collage of different styles, a melodic and fresh album with abstract lyrics that totally represent the absolutely original form of art for Dadaism 999. The album starts with the nervous track "Dave's Tripping Attitude" (dedicated to John Balance / Coil); "Rats And Pigs" is more drone experimental then "Materiall Stahl" featuring Elena Fossi (very great interpretation). "A letter" is a very melodic and intense piano song, one of the best tracks by Edward Ka-Spel heard in 35 years! "Ariadne" starts with a mantra/oriental atmosphere (with Stefano Rossello / Bahntier) and follows in a rythmatic track with the great Ka-Spel, also leading the vocals in the retro experimental "Amnesia". "The Misery Book" title-track ends the album with a sad song by Wakeford, in his classic traditional style! An excellent album, full of epic moments for one of the emerging names in the experimental / esoteric scene. The album comes out in a deluxe gatefold CD, with gold and black cover.  –Storming the Base