Sometimes you set yourself the task of putting together a newsletter and become stuck while typing the opening sentence.  Where to begin? There's just, well, so much happening in the wild World of The Legendary Pink Dots.
A carefully constructed programme of releases  seems redundant now as so much seems to be coming out at the same time.
Still, if you'll bear with me, all will be laid out in the paragraphs to come- and I sincerely hope nothing will be accidentally forgotten (like in the LAST newsletter, damn it).
Live shows are also in the pipeline , so we hope to see you in November!
IMPORTANT:
For all orders please write to EK at qaspel@gmail.com regarding availability. Alternatively this is our site for direct orders: legendarypinkdots1.bandcamp.com
---
NEW RELEASES….
Firstly, there is this…….
LEGENDARY PINK DOTS- Chemical Playschool Volumes 16 & 18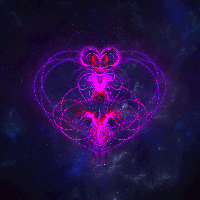 We decided upon a double cdr for this release and all artwork and packages have been prepared at Chez Dots. However it could well the most spectacular cdr package you'll ever lay your hands on. Resplendent in purple and pink, the trip begins in the visual presentation, but after 94 minutes of this voyage you'll be a changed personality. As far out as it gets. dare we say it, the best in this long running series.
Double cdr OUT NOW….20 euros plus postage (also available as a download from www.legendarypinkdots1.bandcamp.com)
EDWARD KA-SPEL- The Victoria Dimension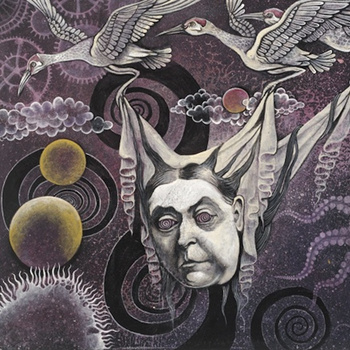 Fittingly scheduled for release on October 31.
Haunted musical boxes, highways through Hell, mining disasters and swinging Victorian Heads which shout very loudly, "The Victoria Dimension" is splendidly conceptual. Two formats for this one.
• The regular cd in a textured card cover with stunning artwork by Jesse Peper is available on pre-order for 15 euros plus postage.
• The double disc format comprising of the regular cd plus a curious dual format disc utilising 3 minutes on vinyl and 18 minutes of exclusive material on cd is 30 euros plus postage but only a handful remain available for pre-order. This can also be ordered from the mighty Beta-Lactam ring Records at www.blrrecords.com
LEGENDARY PINK DOTS  -109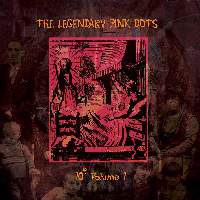 The story went like this…….
"There are 10 people who run the world.  They are all male and presidents, magnates and high priests all do their bidding.  The 10 live in villas in the remotest part of the Himalayas – a place that absolutely NO – ONE would ever stumble upon.  Although the 10 live in such close proximity to each other, they choose to have meetings in the back room of a small office in London. That's where the decisions are made. That's where the wars begin.  That's where the dice are tossed across the table to establish who wins, who loses, who lives, who dies."
The classic conspiracy theory to end them all and I listened,  open-mouthed,  hair falling into my eyes. It was maybe 1976 when I heard this first.
You are right to snigger at my naivety. I listened and twisted this story around inside my head, and it did indeed seem completely unbelievable.
Now of course it's 2014, and I'm older and wiser and I have to laugh at myself too. Now I KNOW it wasn't a theory. Now I KNOW it's  true.
• Volume 1 is temporarily out of stock here and we encourage you to order directly from www.rustblade.com

• Volume 2 is scheduled for a November 28 release on vinyl.
PRE-ORDER open at 20 euros plus postage.

• Both volumes are combined on a forthcoming cd release, also set for a late November release. Pre-order for 15 euros plus postage.
• A limited double disc version is also available for pre-order at 25 euros plus postage. This has 25 minutes of exclusive music but is already nearly spoken for.
EDWARD KA-SPEL-Ghost Logik 2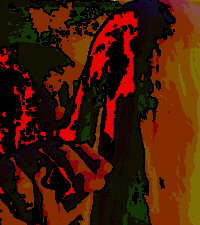 Lovingly made cdr album  release (also available via our Bandcamp site).   Starts with a ghost story then someone opens that old musical box. Hugely atmospheric and utterly disturbing.
OUT NOW. 13,50 euros plus postage.
---
HISTORY REPEAT
Much of our back catalogue disappeared over the last few years and it felt like the right time to address this ever-widening hole in our history.  Here are details of forthcoming reissues and releases which nod to that history both recent and further back in the shadowy past.
THE LEGENDARY PINK DOTS-12 Steps Off The Path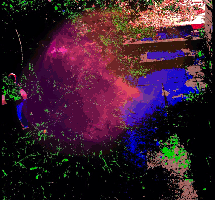 CDR collection of rare tracks and compilation-only songs.  Clocks in at over 70 minutes.  Handmade card covers. Edition of 199.
OUT NOW- 13,50 euros plus postage.
 THE LEGENDARY PINK DOTS- Asylum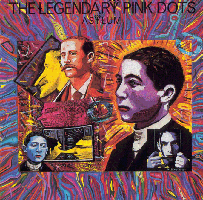 Remastered and Expanded with 8-page booklet plus bonus track to make it the definitive version of this 1985 album on Jnana Records. Dressed in a heavy duty mini-album sleeve (no plastic) , sympathetically remastered and the very rare track from the time ("My Baby Likes To Hurt Me") added to the pot.
OUT NOW- 15 euros plus postage.
LEGENDARY PINK DOTS – Come Out From The Shadows Volume 1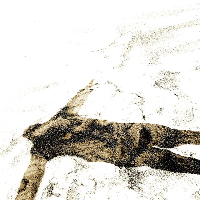 A physical release on CD by Beta-Lactam Ring Records after many requests from those who wanted to see this series promoted from it's "download-only" status. The packaging is GLORIOUS.  No plastic, just that exquisite presentation which the label is famous for. In production now.
PRE-ORDER for 15 euros plus postage.
LEGENDARY PINK DOTS -Synesthesia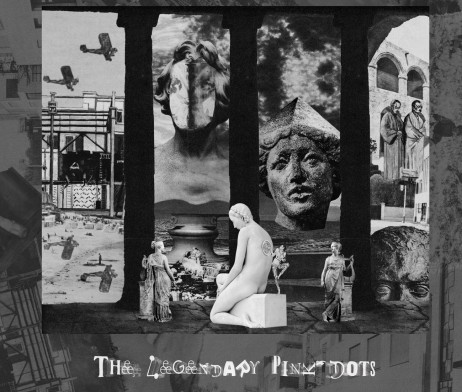 A surprise for us as the original label which released this album requested a vinyl edition and we were delighted to agree with the plan. The 4th side of this handsome double vinyl edition is live and previously unreleased, and we expect copies soon.
• Regular double vinyl is 28 euros plus postage available on PRE-ORDER NOW.
• An art edition in a box with T-shirt and extras is also in the pipeline- enquire for details and availability as we'll have just a handful of these.
EDWARD KA-SPEL- Trapped in Amber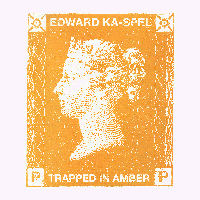 Remastered for this cdr edition released after quite a few requests from LPD regulars.Wonderful artwork from The Silverman.
13,50 euros plus postage.
LEGENDARY PINK DOTS-The Curse of Marie Antoinette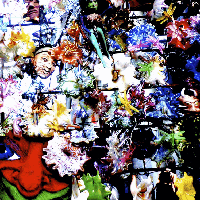 By popular demand, the CDR version – an edition of 199.
13,50 euros plus postage.
EDWARD KA-SPEL-This Saturated Land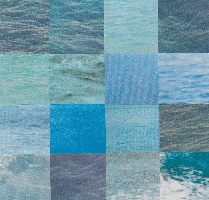 Expanded cdr version ,lovingly home-made with card cover.Edition of 199.
13,50 euros plus postage.
---
THE PIPELINE
LEGENDARY PINK DOTS- The Maria Dimension Complete Recordings 5 x LP Box Set  (SOLEILMOON)
Perhaps the most elaborate release in our long history. A box set with the WHOLE of "Maria" remastered especially for vinyl and committed to wax for the first time.  It rubs shoulders with "The Maria Sessions" Volumes 1 & 2 and a 5th disc with unreleased sessions on one side and the famous 3″ cd vinylised on the reverse.  It should be here by Christmas.  Inevitably very limited but
Pre-order opens soon.
A STAR TOO FAR- Saucers Over Lincoln
LPDs and long time dear friend Randall Frazier from Orbit Service combined to make this rather stunning voyage due out on cd and dual disc format.we'll keep you posted!
DADA 999
An Italian group.  Atmospheric yet never predictable. EK guests on 3 songs, and old friend Tony Wakeford also makes an appearance.  Again, we'll keep you posted.
ARMCHAIR MIGRAINE JOURNEY
The electrifying third instalment. To come!
EDWARD KA-SPEL- All About Control/Beside The Seaside
7″ single with Adverse Effect magazine.
---
LEGENDARY PINK DOTS ON THE ROAD
6 NOVEMBER   Berlin (DE)- Urban Spree
7 NOVEMBER  Wroclaw (PL)- Wroclaw Industrial Festival: Gothic Hall
8 NOVEMBER   Ostrava (CZ)- Marley Club
9 NOVEMBER   Prague (CZ)- Vagon
10 NOVEMBER Labem (CZ)-  Saloon Brandýs
11 NOVEMBER  Vienna (AT)– Szene Wien
12 NOVEMBER Znomjo (CZ)- Na Vecnosti
13 NOVEMBER Nürnberg (DE)- Der Cult
14 NOVEMBER  Liege (BE)- L'Escalier
---
AT LAST……..I LOVE THE SMELL OF OXIDE IN THE MORNING!
THE LEGENDARY PINK DOTS -Taos Hum (cassette)
Hyper limited cassette version of the CDR / Bandcamp release by Beta-Lactam Ring Records.
Out Now- 12 euros plus postage.  A vinyl version for this is slated for the end of the year.
THE SILVERMAN – Finisterre (cassette)
Now released but highly limited in this format.
12 euros plus postage.
EDWARD KA-SPEL- Fire Island (cassette)
Now released but highly limited in this format.
12 euros plus postage.
---
AND FINALLY:
ORBIT SERVICE – A Calm Note From The West
handmade CD art edition by Orbit Service – very limited.  Edward Ka-Spel – small mysterious bridge between tracks
20 euros plus postage.
---
BANDCAMP
Slowly becoming the primary page for The Legendary Pink Dots (and related) catalogue. Over 60 albums downloadable from here including remasters and rarities. Physical cds /cdrs /vinyl and t-shirts van also be purchased here.
legendarypinkdots1.bandcamp.com
FACEBOOK 
Yup, we're there too…
Edward Ka-Spel, Philip Knight and Erik Drost also have Facebook pages…
THE WEBSITES!!
www.legendarypinkdots.org        – thanks Camille!
myspace.com/thelegendarypinkdots   – thanks Erik!
www.brainwashed.com/lpd     – thanks Jon!
BEAUTIFUL THINGS WHICH DRIFTED OUR WAY
This regular feature set to be updated in the next news brief.
A LINK
We'd like to bring your attention to www.loveandloudcolours.com.
This is a website dedicated to Edward Ka-Spel's book of lyrics which was released together with an exclusive a few years ago.  The site has been updated and visitors will find a section where Edward reveals the origins for many of his outpourings.  Not so many books left now.  Those interested should write to Kirsten who lovingly created the book and the website.
THE UPDATED TEKA CATALOGUE:
TEKA catalogue | TEKA ordering instructions