THE LEGENDARY PINK NEWSLETTER- SPRING 2016
PAGES OF AQUARIUS-The Legendary Pink Dots
It's Spring and Pandoras' Box just opened wide.
Ladies and Gentlemen we are pleased to announce the imminent release of the new Legendary Pink Dots' album on Metropolis Records, "Pages Of Aquarius". Release date is  April 22 and there will be  a cd  and  a double vinyl edition – the latter boasting a long bonus piece ("The Weight Of Water Parts 1-4"). Pre-orders are now possible from the Dots' Bandcamp site and by responding to this newsletter by email to qaspel@gmail.com. Both formats are also available directly from the label at www.metropolis-mailorder.com. Do pass the word around…..thank you!!
---
They promised us so much…
Naked hippies and soma fountains and patchouli rain from candy floss clouds and flowers and the summer that would never end. The Age of Aquarius.
The Age of Harmony and understanding and tolerance. Say it softly, like an Aquarian, The Age of ….Love. The Age of Love and HAIR.
Page One Aquarius. How does it look out there?
Bad hair, no hair. Covered up. Walls. And God is everywhere, splashed in red across those walls, and the fountains are dry, the ocean is full and they're dragging the lost from the depths of the sea and tying them up with wire.
It wasn't supposed to be like this.
Are we in for 2,160 years of this?
I'm an Aquarian. I believe in this crazy stuff and I visualise big old Pisces lying there, dying there. Huge, wounded, angry because no one helps and every hot feverish cry brings a new storm, and every kick shakes the planet to it's core. Big old Pisces. Huge but invisible so no one sees him except the irritating baby that tickles his nose with an oily feather.
Page 2,000 Pisces, the end of the cycle and it hurts.
It can't last.
Page One Aquarius.
The World is Beautiful. Blessed be. EK
---
THE LEGENDARY PINK DOTS ON TOUR
Part One …Europe Stage 1
08 May- Liege, FR L'Escalier
09 May- Paris, FR Le Klub
10 May- Lyon, FR Sonic
11 May- Freiburg, DE Slow Club
12 May- Frankfurt, DE Das Bett
13 May- Prague, CZ Cafe V Lese
14 May- Prostejov, CZ Apollo 13
15 May- Leipzig, DE WGT Festival
16 May- Cologne, DE MTC
---
VISIT OUR WEBSITES:
www.legendarypinkdots.org
A delightful facelift and the place to go for all the latest news in the rapidly expanding LPD Universe. Thank you Camille!!
legendaypinkdots1.bandcamp.com
Mail order and streaming. Slowly becoming the primary page for The Legendary Pink Dots (and related) catalogue. Over 60 albums downloadable from here including remasters and rarities. Physical cds /cdrs /vinyl and t-shirts van also be purchased here.
We're also active on Facebook
Enquiries and personal messages to EK at qaspel@gmail.com
---
NEW from the Dots' mail-order..
THE LEGENDARY PINK DOTS – Pages of Aquarius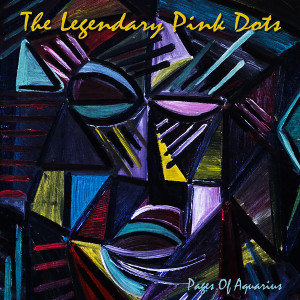 The new album on Metropolis Records…
On cd ….PRE-order for 15 euros plus postage
As double vinyl (please check for availability-ltd to 300 copies!)- PRE-order for  25 euros plus postage.
RELEASE DATE is 22 April 2016
EDWARD KA-SPEL- The Byte Of Spring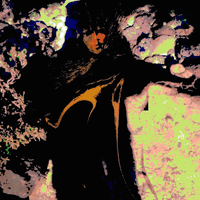 Brand new CDR release in full colour card sleeve in an edition of 199 copies…out now for 13,50 euros plus postage
THE SILVERMAN- DisOrient Express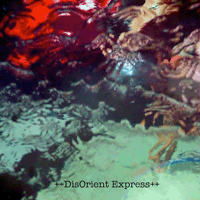 Brand new CDR release in full colour card sleeve in an edition of 199 copies…out now for 13,50 euros plus postage
THE LEGENDARY PINK DOTS- Five Days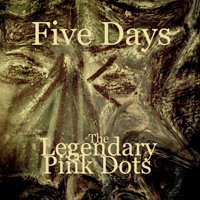 A spectacular release in a beautiful card cover from The Dots on CDR from December 2015 in an edition of 199. Songs and scales. 13,50 euros plus postage.
THE LEGENDARY PINK DOTS- Five Days (The Instrumentals)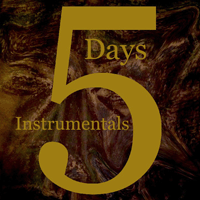 More spontaneous compositions from the sessions that led to the release listed above. Exploratory and very spacey. 13,50 euros plus postage.
THE LEGENDARY PINK DOTS – Crash Velvet Apocalypse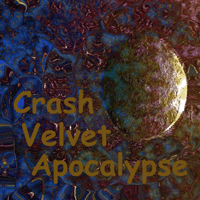 Double cdr of intense live shows by The Pink Dots in 1990.  Many rare songs in the set. 18 euros plus postage.
 EDWARD KA-SPEL – cybersKapes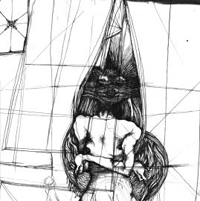 Alas the double disc version is now sold out, but the regular cd in a lovely package from Beta-Lactam Ring Records is now available. Think "Blade Runner", but with flowers…15 euros plus postage
EDWARD KA-SPEL – Spectrescapes 2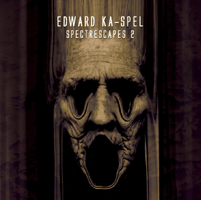 Second volume in the Spectrescapes series. Alien, daunting but  difficult to resist.. On the estimable Rustblade label. 15 euros plus postage.
A STAR TOO FAR – Saucers Over Lincoln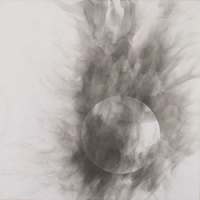 LPDs and long time dear friend Randall Frazier from Orbit Service combined to make this rather stunning voyage due out on cd and dual disc format. Now being assembled and set to be shipped imminently. Single cd version is 15 EUR. Alas 2 x disc is sold out here.
ESCAPE- A Tribute To The Legendary Pink Dots
Even if you're allergic to tribute albums, this compilation will stun you. A jaw-dropping package from Mecapop. Our copies will arrive imminently. Stay in touch for more information.
THE LEGENDARY PINK DOTS – The Seismic Bleats of Quantum Sheep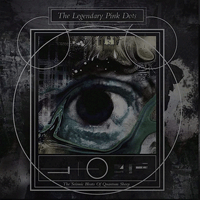 Alas the vinyl – only  album  is now sold out from the Dots but a few copies are available from the label. Go to: https://abstrakce.bandcamp.com
---
BACK IN STOCK (just about….)
LEGENDARY PINK DOTS /KetVector-The Shock Exchange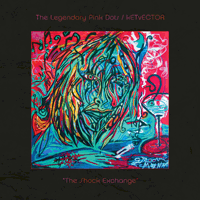 Delightful vinyl only release  on the Rustblade label with an exclusive side of songs by LPD. Pre-orders were very heavy for this one. We managed to bag 3 copies more. 20 EUR plus postage. Please check for availability.
EDWARD KA-SPEL- The Victoria Dimension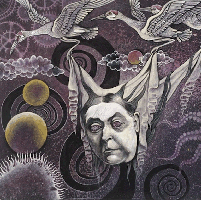 Haunted musical boxes, highways through Hell, mining disasters and swinging Victorian Heads which shout very loudly, "The Victoria Dimension" is splendidly conceptual. Two formats for this one.
• The regular cd in a textured card cover with stunning artwork by Jesse Peper is available  for 15 euros plus postage. A handful of double discs are have also been unearthed by the label. We have 2 copies at 33 euros plus postage.
LEGENDARY PINK DOTS- The Maria Dimension Complete Recordings 5 x LP Box Set  (SOLEILMOON)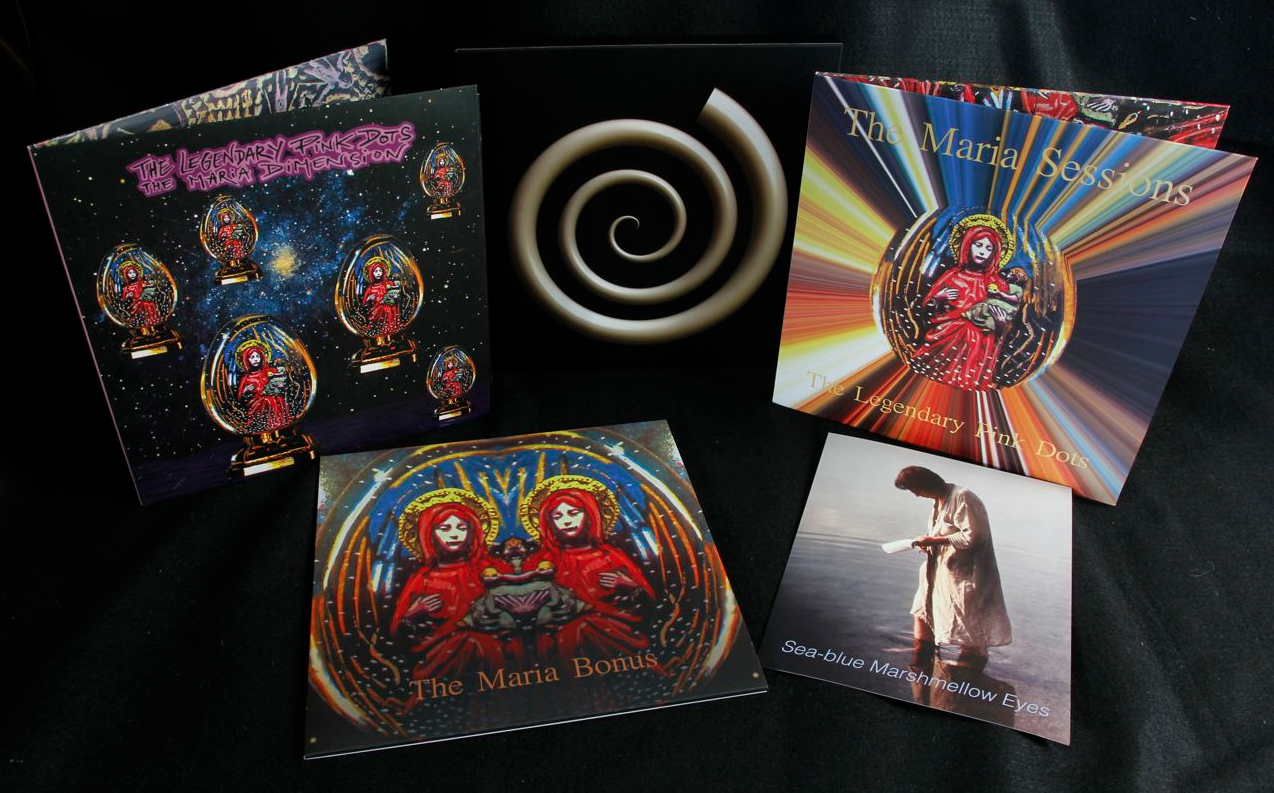 Perhaps the most elaborate release in our long history. A box set with the WHOLE of "Maria" remastered especially for vinyl and committed to wax for the first time.  It rubs shoulders with "The Maria Sessions" Volumes 1 & 2 and a 5th disc with unreleased sessions on one side and the famous 3″ cd vinylised on the reverse.  125 euros plus postage. 12 copies left here.
---
A LINK
We'd like to bring your attention to www.loveandloudcolours.com.
This is a website dedicated to Edward Ka-Spel's book of lyrics which was released together with an exclusive a few years ago.The site has been updated and visitors will find a section where Edward reveals the origins for many of his outpourings.Not so many books left now. Those interested should write to Kirsten who lovingly created the book and the website.