THE LEGENDARY PINK DOTS NEWSLETTER
FEBRUARY 2015
The Legendary Pink Dots turn 35 this year…….That makes the band a whole decade older than Reunified Germany although the latter can boast of straighter, tougher roads to the very top of the mountain while the Dots  still can't quite drag their wheelbarrows out of the swamp (though we are gazing at the stars). Nevertheless, while we will not allow ourselves to become bogged down with sentimentality over this anniversary, there are some serious plans afoot.
It seems like the perfect year to honour that long history, not just in spectacular fashion like the deluxe "Maria dimension Complete Recordings " 5 x lp box set (which duly landed here a few days ago) but by maintaining the steady overhaul of our earliest recordings with the remastering and dressing up of the cassette albums on humble cdr. "Premonition" , "Apparition" and "Prayer For Aradia" are already there – "Basilisk" and "Chemical Playschool 3/4" will follow shortly.  Then there's "Come Out From The Shadows " on cd which should arrive here in the next few days.
Add to that the jaw-dropping "Synesthesia" vinyl box set, "Taos Hum lp" and the delightful 7″  which appeared last week, and it would seem that not SO much changed since 1980.
There's just a big difference in that we dreamed of seeing The Pink Dots on vinyl back then…now we're drowning in wax.
Of course there are fresh recordings going on as well, and we do have a brace of festival appearances planned for this year, but more about that later….
---
JUST RELEASED
For all orders please write to EK at qaspel@gmail.com regarding availability. Alternatively this is our site for direct orders: legendarypinkdots1.bandcamp.com
LEGENDARY PINK DOTS- The Maria Dimension Complete Recordings 5 x LP Box Set  (SOLEILMOON)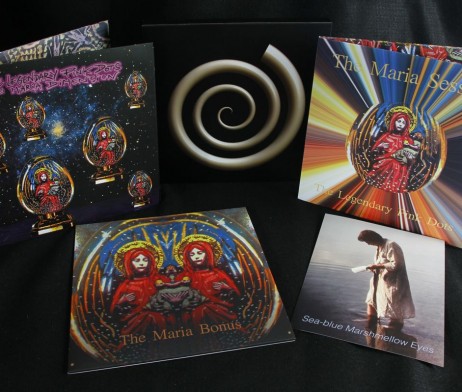 Perhaps the most elaborate release in our long history. A box set with the WHOLE of "Maria" remastered especially for vinyl and committed to wax for the first time.  It rubs shoulders with "The Maria Sessions" Volumes 1 & 2 and a 5th disc with unreleased sessions on one side and the famous 3″ cd vinylised on the reverse.  125 euros plus postage.
EDWARD KA-SPEL- The Victoria Dimension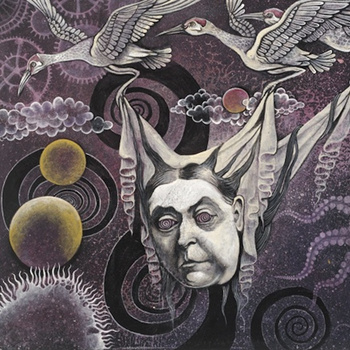 Haunted musical boxes, highways through Hell, mining disasters and swinging Victorian Heads which shout very loudly, "The Victoria Dimension" is splendidly conceptual. Two formats for this one.
• The regular cd in a textured card cover with stunning artwork by Jesse Peper is available for 15 euros plus postage.
• The double disc format comprising of the regular cd plus a curious dual format disc utilising 3 minutes on vinyl and 18 minutes of exclusive material on cd is 30 euros plus postage but only a handful remain available. This can also be ordered from the mighty Beta-Lactam ring Records at www.blrrecords.com
LEGENDARY PINK DOTS- Chemical Playschool Volumes 16 & 18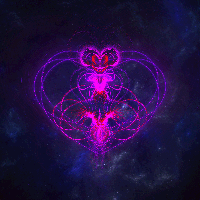 We decided upon a double cdr for this release and all artwork and packages have been prepared at Chez Dots. However it could well the most spectacular cdr package you'll ever lay your hands on. Resplendent in purple and pink, the trip begins in the visual presentation, but after 94 minutes of this voyage you'll be a changed personality. As far out as it gets. dare we say it, the best in this long running series.
Double cdr OUT NOW….20 euros plus postage (also available as a download from www.legendarypinkdots1.bandcamp.com)
LEGENDARY PINK DOTS  -109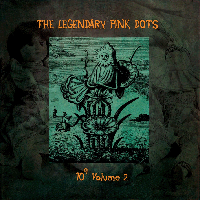 The story went like this…….
"There are 10 people who run the world.  They are all male and presidents, magnates and high priests all do their bidding.  The 10 live in villas in the remotest part of the Himalayas – a place that absolutely NO – ONE would ever stumble upon.  Although the 10 live in such close proximity to each other, they choose to have meetings in the back room of a small office in London. That's where the decisions are made. That's where the wars begin.  That's where the dice are tossed across the table to establish who wins, who loses, who lives, who dies."
The classic conspiracy theory to end them all and I listened,  open-mouthed,  hair falling into my eyes. It was maybe 1976 when I heard this first.
You are right to snigger at my naivety. I listened and twisted this story around inside my head, and it did indeed seem completely unbelievable.
Now of course it's 2014, and I'm older and wiser and I have to laugh at myself too. Now I KNOW it wasn't a theory. Now I KNOW it's  true.
• Volume 1 is temporarily out of stock here and we encourage you to order directly from www.rustblade.com

• Volume 2 costs 20 euros plus postage but just a few remain in stock.

• Both volumes are combined on a cd release. 15 euros plus postage.
• A limited double disc version is also available for pre-order at 25 euros plus postage. This has 25 minutes of exclusive music but is already nearly spoken for.
LEGENDARY PINK DOTS  Come Out From The Shadows Volume 1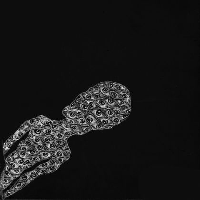 Stepping out from the shadows of Cyberworld is this archival release of rare versions and improvisations connected with the albums "Shadow weaver" and 9 Lives To Wonder".  On Beta-Lactam Ring Records, there's a slipcase signed art edition at 33 euros (check for availability) and a regular cd version at 15 euros plus postage.. A beautiful package.
 LEGENDARY PINK DOTS -Apparition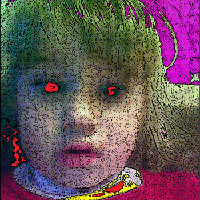 Remastered and now on homemade cdr with a new full-colour cover- 13,50 euros plus postage.
LEGENDARY PINK DOTS -Premonition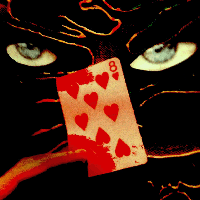 Remastered and now on homemade cdr with a new full-colour cover- 13,50 euros plus postage.
LEGENDARY PINK DOTS -Prayer For Aradia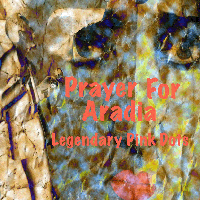 Remastered and now on homemade cdr with a new full-colour cover- 13,50 euros plus postage.
LEGENDARY PINK DOTS -We'll get around to You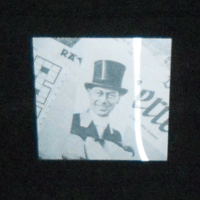 7″ single in 3-d cover (there will be a transparent vinyl version included in the Synesthesia Box set).Just a handful remain ..13,50 euros plus postage.
---
IN THE PIPELINE
Pre-order opens soon.
A STAR TOO FAR- Saucers Over Lincoln
LPDs and long time dear friend Randall Frazier from Orbit Service combined to make this rather stunning voyage due out on cd and dual disc format.we'll keep you posted!
DADA 999-The Misery Book
An Italian group.  Atmospheric yet never predictable. EK guests on 3 songs, and old friend Tony Wakeford also makes an appearance.  Again, we'll keep you posted.
ARMCHAIR MIGRAINE JOURNEY
The electrifying third instalment. To come!
LEGENDARY PINK DOTS -Chemical Playschool Volumes 3-4 4x cdr
Remastered and to honour the original back in 1983 each package will boast a unique cover.  115 copies will be made- we'll keep you posted.
LEGENDARY PINK DOTS -Synesthesia
Double vinyl and special art box edition. In production now. We'll keep you posted.
LEGENDARY PINK DOTS – Taos Hum LP
Due in March…Specially edited and mastered for vinyl on the Brudenia label.
LEGENDARY PINK DOTS-Basilisk
Remastered and set for release on  homemade cdr with a new full-colour cover.
---
THE WEBSITES!!
www.legendarypinkdots.org   – thanks Camille!
myspace.com/thelegendarypinkdots   – thanks Erik!
www.brainwashed.com/lpd     – thanks Jon!
BANDCAMP
Slowly becoming the primary page for The Legendary Pink Dots (and related) catalogue. Over 60 albums downloadable from here including remasters and rarities. Physical cds /cdrs /vinyl and t-shirts can also be purchased here.
legendarypinkdots1.bandcamp.com
FACEBOOK 
Yup, we're there too…
Edward Ka-Spel, Philip Knight and Erik Drost  also have  Facebook pages…
A LINK
We'd like to bring your attention to www.loveandloudcolours.com.
This is a website dedicated to Edward Ka-Spel's book of lyrics which was released together with an exclusive a few years ago.The site has been updated and visitors will find a section where Edward reveals the origins for many of his outpourings. Not so many books left now.  Those interested should write to Kirsten who lovingly created the book and the website.
---
BEAUTIFUL THINGS WHICH DRIFTED OUR WAY
This regular feature set to be updated in the next newsbrief.
---
To see the full list of available releases, please go to the TEKA catalogue.
* * *