THE LEGENDARY PINK DOTS
<< back to the Combined Discography
---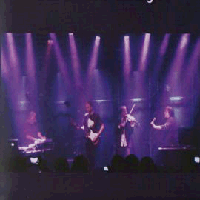 Release date and tracklist
September 2013
DVD-r  self released on Trademark of Quantity/Bandcamp
God and Machines
Casting the Runes
A Stretch in Time
Poppy Day
Rainbows Too
Salem
Ash and Sand
Echo Police
New Tomorrow
Radiation Day
Blacklist
Isis Veiled
The More it Changes
Cubic Caesar
Curious Guy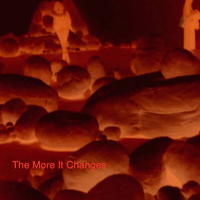 August 9, 2016
NL MP3 self-released on Bandcamp
Introduction / Casting The Runes / A Stitch In Time
Poppy Day / Rainbows Too?
Salem / Ash & Sand
Echo Police
New Tomorrow
Radiation Day
Black List
Isis Veiled
The More It Changes
Cubic Caesar
Curiously Unplugged Guy
---
Credits
Edward Ka-Spel- vocals, keyboards
Phil Knight- keyboards
Erik Drost- guitars
Patrick Q. Wright- Violins
Raymond Steeg- live sound engineer and cameras
---
Notes
DVD– Recorded in Tel Aviv on June 7, 2013. Track 1 is mis-spelled "God And Mashines" and track 2 is mis-spelled "Casting The Ruins" on the rear cover.
Private release of LPDs' somewhat historic show in Tel Aviv in June where The Dots' violinist from the 80s, Patrick Paganini, was a special guest. A 2-camera recording and sound from the mixing desk makes this document truly home-made, but nonetheless very worthy of your attention. -E. K-S.
Bandcamp MP3 release– Always pacing the thin line that divides blissful ascension with a fall from a great height, The Dots' return to Tel Aviv's Barby Club in 2013 was a nerve-shredding adventure. The Promoter's concept was a reunion of the present line-up with former Pink Dot but ever-present friend Patrick Q. Wright and the resurrection of a long list of songs from the 80s. We liked the first part of the idea, but Pink Dots' Karaoke rankled more than a bit.  Consequently we settled upon just a precious few nuggets from the past.
Even so, the biggest problem was REHEARSAL. Pat lives in Italy, and schedules just wouldn't allow us all to be in the same room before stepping off the plane.
Consequently files flew through cyberspace and practising was a lonesome experience.
While there were mistakes (plenty), the sheer exuberance of the audience carried us through to the point where we agreed to a Promoter on his knees pleading with us to play "Curious Guy" as a second encore although we hadn't rehearsed that one AT ALL.
An exciting little chapter in our bizarre existence and no regrets at all.  This release is Stage 2 in our efforts to raise funds for the Dots' Page Aquarian Tour in September / October.  A BIG BIG Thank you to Ray Steeg for preparing this much requested master recording.