THE SILVERMAN
<< back to the Combined Discography
---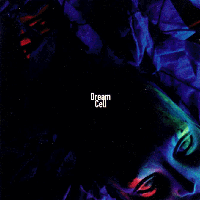 Release date and tracklist
1995
NL CD Terminal Kaleidoscope TEKA 777
Visitation
Rite Of Passage
This Fragile Love
And The Legend Days Return…
Dream Cell #1
Dream Cell #2
Serpent Time
Stream Point Entry
Circle The Sun And You Become One
Desecreation
***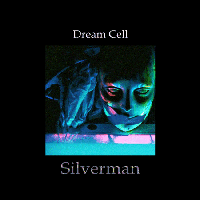 2003
NL LP Terminal Kaleidoscope TEKA 13
side a
Visitation
Rite Of Passage
This Fragile Love
And The Legend Days Return…
side b
Dream Cell #1
Dream Cell #2
Serpent Time
side c
Stream Point Entry
Circle The Sun And You Become One
Desecreation
side d
Bear Necessities
Pantomine Bulge
***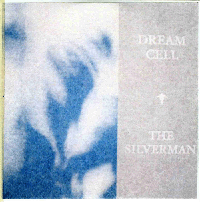 15 March 2013
NL Remastered MP3 self-released on Bandcamp
NL Remastered CD-r self-released on Bandcamp

Visitation + Rite of Passage + This Fragile Love 

15:46

And the Legend Days Return 

04:00

Dream Cell 1 

05:24

Dream Cell 2 

06:59

Serpent Time 

08:22

Stream Point Entry 

07:35

Circle the Sun and You Become One

16:10

A Salty Tale 

19:16

This Fragile Love 

03:56

Circle the Sun and You Become One (alternate version) 

13:39

Bear Necessities 

05:32

Desecreation + There it is 

06:24

Forgotten Zone 

04:10
---
 Credits
The Silver Man (Phil Knight)- Keyboards [Analogue, Digital], Electronics [Processing, Ambient Feedbacking], Sampler [Sampling, Performance Cut-ups], Percussion [Arabic], Performer [Environmental Manipulations, Bottle And Bicycle Installations], Composer, Producer
Cover Design(LP) – Klaus Totzler, Nienke Poiesz, Phil Knight
---
Notes
Music recorded 1992-1994 in Nijmegen, The Netherlands
CD: Originally released in a quantity of 1000.  "Dedicated to Mana"
LP: contains a fourth side of bonus tracks not on the original CD.
from Bandcamp:
After being unavailable for close to a decade,The Silverman's debut disc from 1992 (sic) was remastered and reissued with a whole disc of bonus material last year. As delicate and evocative as it sounded when it first appeared. Don't call it ambient, this demands your attention ,even when you're asleep.