EDWARD KA-SPEL / THE SILVERMAN
<< back to the Combined Discography
---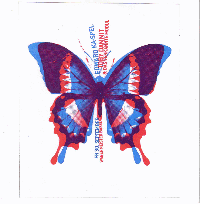 Release date and tracklist
2005
NL CD-R Trademark of Quantity
Nature Of Illusion
Black Widow's Kiss
Prisoners Of War
Hey Rainman
Third Secret
Atomic Roses
Lilith's Daughter
Setting In Snow
Circle The Sun And You Become One
This Fragile Love
November 19, 2013
CDR / MP3    Trademark of Quantity / self released on Bandcamp (alternate image)
Live in Basel- The Set
Live in Basel- The Encores
---
Credits 
Edward Ka-Spel- voice, keyboards
Phil Knight- keyboards, electronics
Erik Drost- guitars
Raymond Steeg- live sound engineer
---
Notes
Live recording of a show recorded in the Wagenmeister, Basel in Switzerland on 30 September 2005.
Packaged in a handmade card cover.
Lovingly packaged homemade CDR on the Dots' own TOQ label.  A card cover plus insert.
Recorded at The Wagenmeister in Basel, 2005, a club so tiny that if you blinked you'd wind up in Germany. In fact this wonderful little venue literally sat a few hundred metres from the line dividing Switzerland and the European Union. Ibrahim was the man in charge- he maintained the PA, prepared the acomodation and fed the artists (very well). The place oozed tender loving care.
Don't expect hi-fi from this recording- the equipment was primitive.  However, this was a place where performers felt completely free to explore. That's why the music is divided into two parts- the set and the encores.
This night was shared with Toby Dammitt and das Verkannte Modul. –E K-S